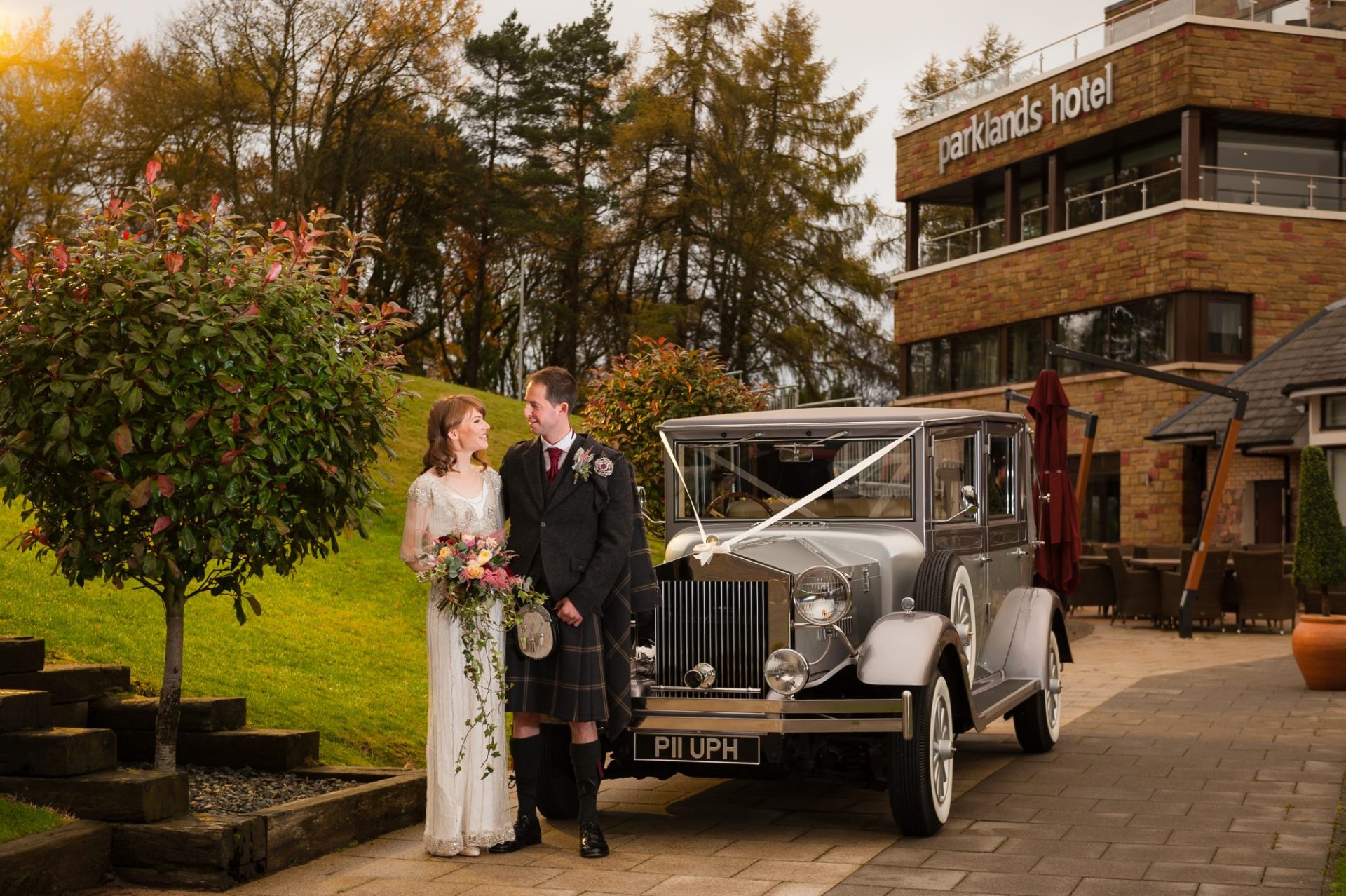 Last June, we completed the development of our brand new 30-bedroom boutique hotel, which has seen our reputation as a prime wedding spot in Glasgow soar. Our luxurious & modern hotel, combined with our extensive leisure & spa facilities and our bistro & cocktail bar Michaels, has solidified Parklands as one of the most exclusive weddings venues in Glasgow. At Parklands we aim to showcase our perfect approach to style, creating a picturesque wedding venue for you and your guests.
Parklands features two functions rooms, each containing their own bar & each able to accommodate and cater for up to 120 guests. Our patio & roof terrace overlook the accompanying Crookfur park, creating the ideal location to photograph the newly married couple & our spacious woodland area provides the ideal backdrop for those wedding photos. Perfect for a spring or summer wedding, wouldn't you say? Our décor is elegant, upscale & modern & our service is warm. Located only 15 minutes from the city centre, we're the ideal location for a family wedding & with a honeymoon suite boasting a Jacuzzi bath, 4 coaster bed & a feature shower, you'd be crazy not to make this the place you say 'I do'.
At Parklands, we provide an array of wedding packages to accommodate all budgets & sizes. We are able to host a wedding ceremony, however if you are planning a church wedding, then we can happily just take care of the reception. With the inclusion of our beautiful new hotel, there's little doubt that Parklands Hotel & Country Club is fast on it's way to becoming one of the best wedding venues in the country. Our wedding co-ordinators will happily tailor a bespoke package that is personalised to your individual needs. You can rest assured that your wedding at Parklands will be the most memorable day of your life.
You can speak to one of our expert wedding planners by emailing [email protected] or by calling 0141 639 9222.