As a member of Parklands Country Club, a day of relaxation and luxury is never far away. Join our member, Nadia, for a day of me for a day of fitness, leisure and fun at Parklands!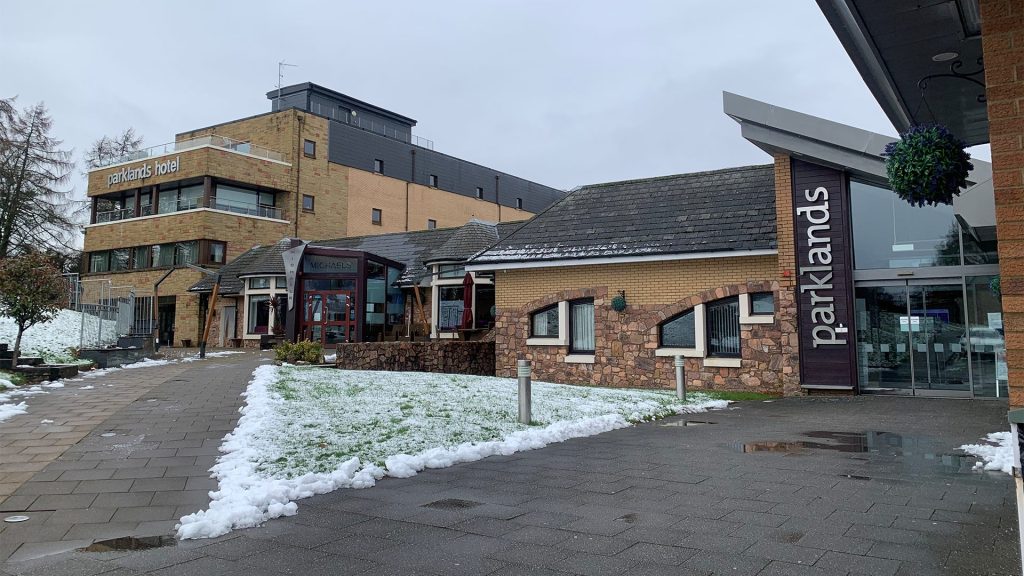 "It was a freezing and snowy day in Newton Mearns, so I couldn't wait to get inside. I headed through to reception and received my usual warm welcome from the fabulous Maxine. After a quick friendly chat with the reception team, I asked if I could use the Snug Bar as a spot to catch up on some work.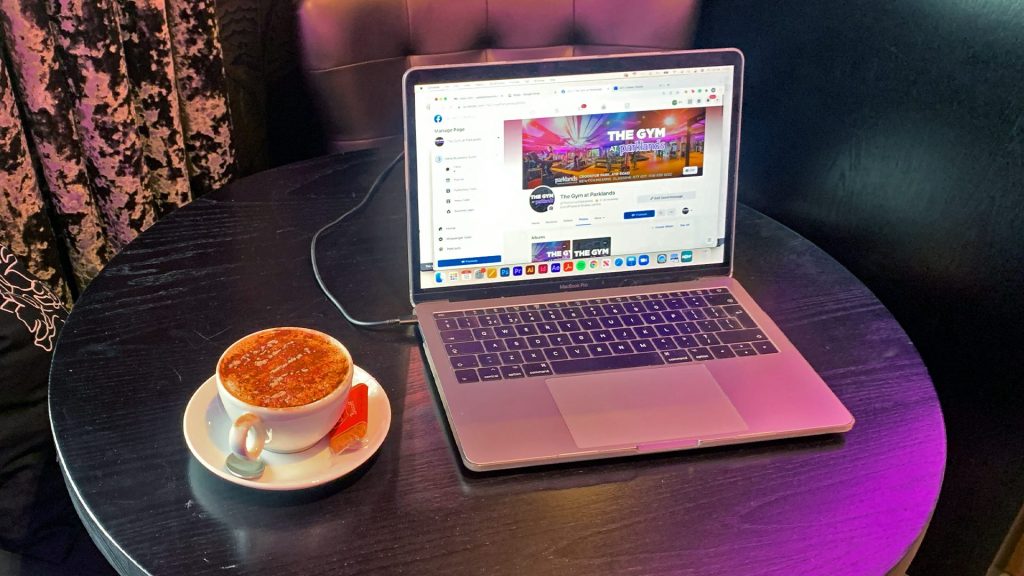 The Snug Bar was open, giving me the perfect quiet atmosphere to work on my laptop. I ordered a delicious soya cappuccino from the team in Michael's to kick start my day.
After a productive start, it was time for my workout to begin. I safely stored my belongings away in the lockers and headed through to the wonderful fully-equipped gym.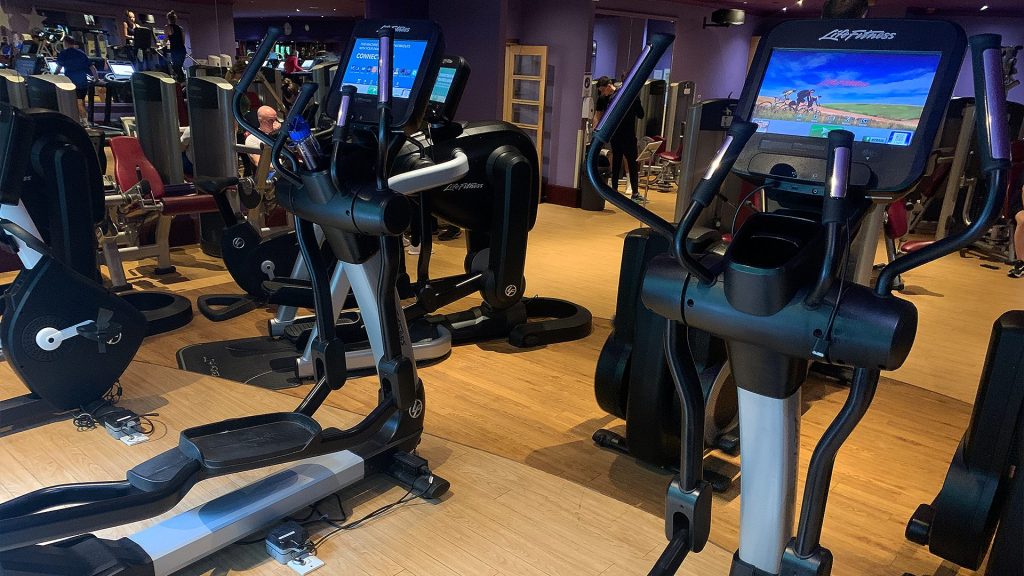 I began with some cardio, spending fifteen minutes on an elliptical and another fifteen on an exercise bike. I had always just used cardio machines at previous gyms but since joining Parklands, I have really stepped outside my comfort zone.
The show-stopping Spartan Rig in the centre of the gym has a boxing punching bag and gloves, a medicine ball rebounder, a pivoting olympic bar and much more to give me a brilliantly varied workout. There are also many weight machines and multiple spaces to lift free weights. The barbell benches are conveniently located next to a giant window so I can relax and look out at the snow falling between sets.
Feeling suitably out of puff, it was time to head through to the wet-side, my favourite area of Parklands!
There's plenty of space in the changing rooms to change to a swimsuit in private and hang a towel up wherever you go. I got changed and jumped in the shower before heading through to the pool area.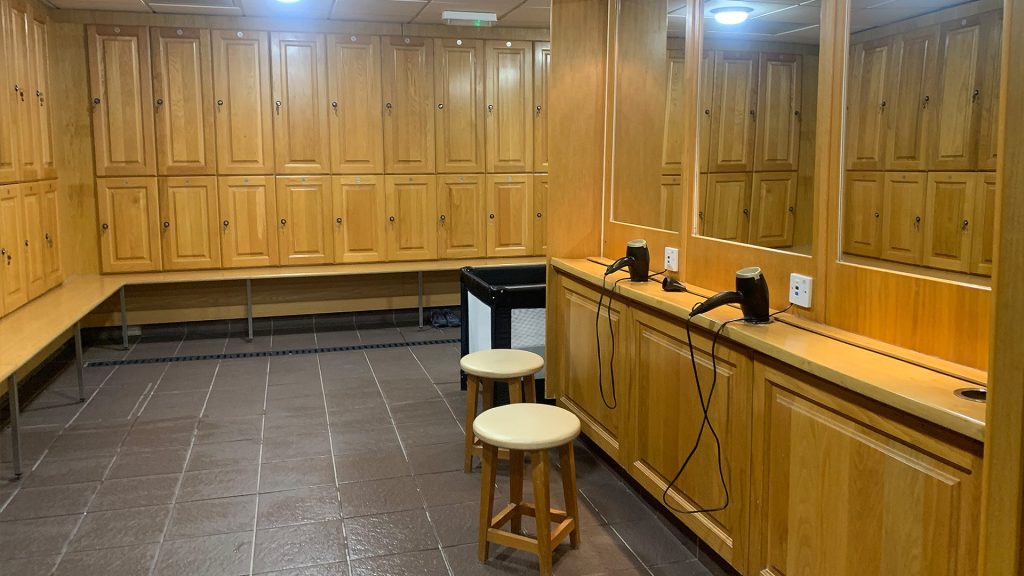 The 20-metre Heated Swimming Pool was lovely and quiet, perfect for a few leisurely laps. I kept it slow, but there's a fast lane for those who prefer a more intense swim. The pool began to busy up, so I took the chance to head to the spa area.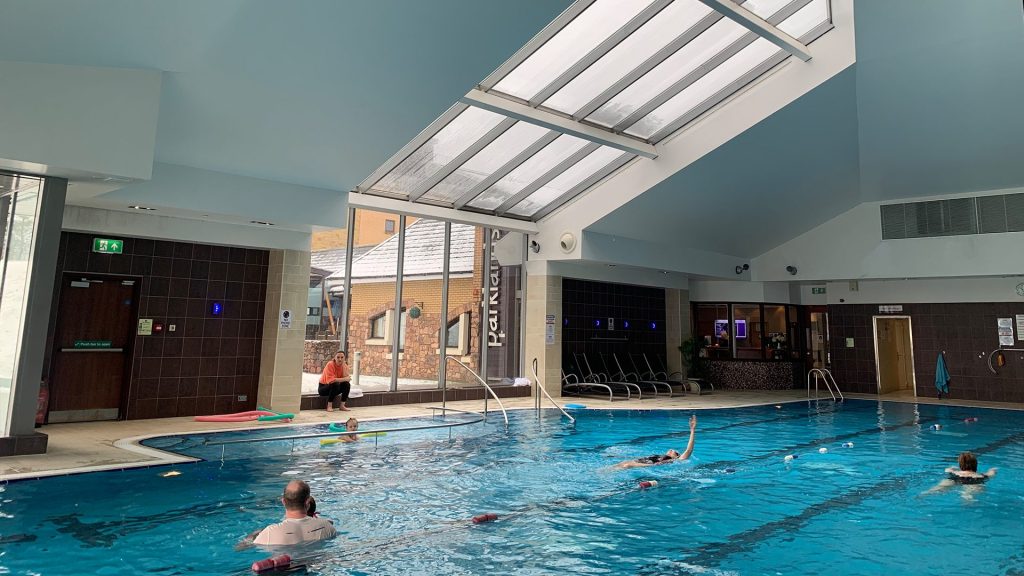 I began in the Hydrotherapy Pool. After a workout and a swim, there's no better feeling than turning on the jets. Just lie back and feel the bubbles work at your leg and arm muscles, soothing them after their hard work! I could stay in there all day. Next, I had a lie down on the Heated Stone Bed and closed my eyes for a few minutes. These loungers are beyond comfortable and the perfect temperature for some soothing me-time.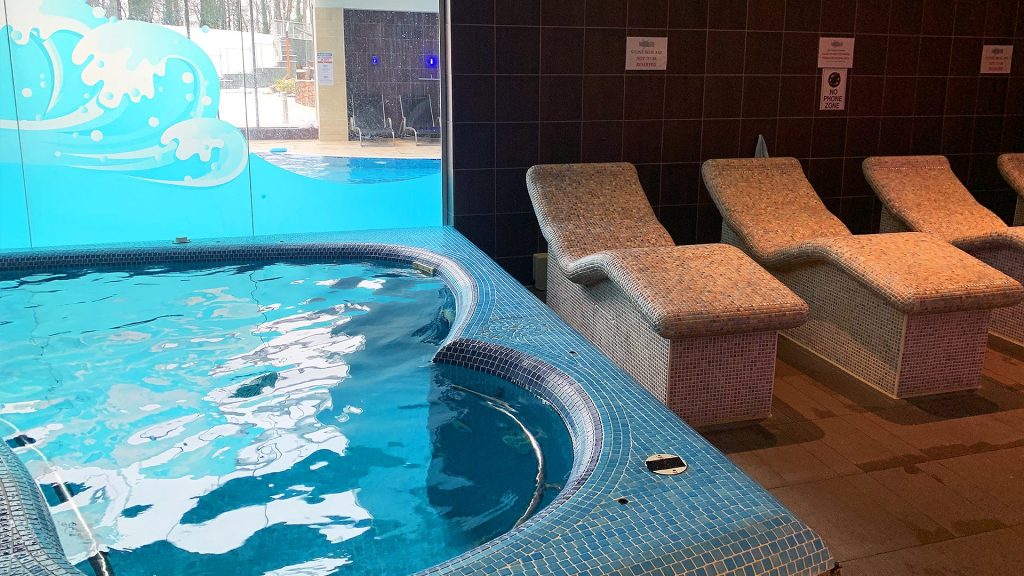 After jumping back in the shower, I headed to the Aroma Steam Room. This serene space is ideal to meditate in. The heated seats, soft purple lighting and gorgeous aromas makes it the perfect relaxing atmosphere. On this day, the relaxing scents of lavender and mint were in the air which I felt clearing my airwaves as I took some deep breaths and cleared my mind.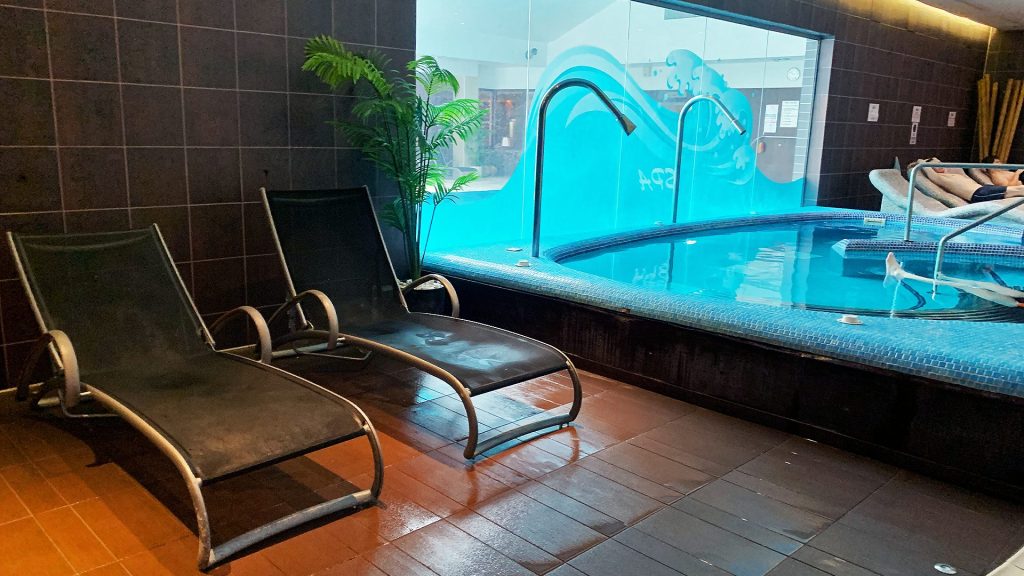 It was time to sweat it out in the sauna! The Parklands Spa has a choice between the Swedish Sauna and the Bio-Sauna, both equally relaxing and simply based on personal preference. I always choose the Bio-Sauna as I feel it is a little less hot and more easy to manage than the Swedish Sauna. However, I'd truly recommend the other sauna for those who love to turn up the heat! I spent a short while in the Bio-Sauna, relaxing and feeling the toxins leave my body.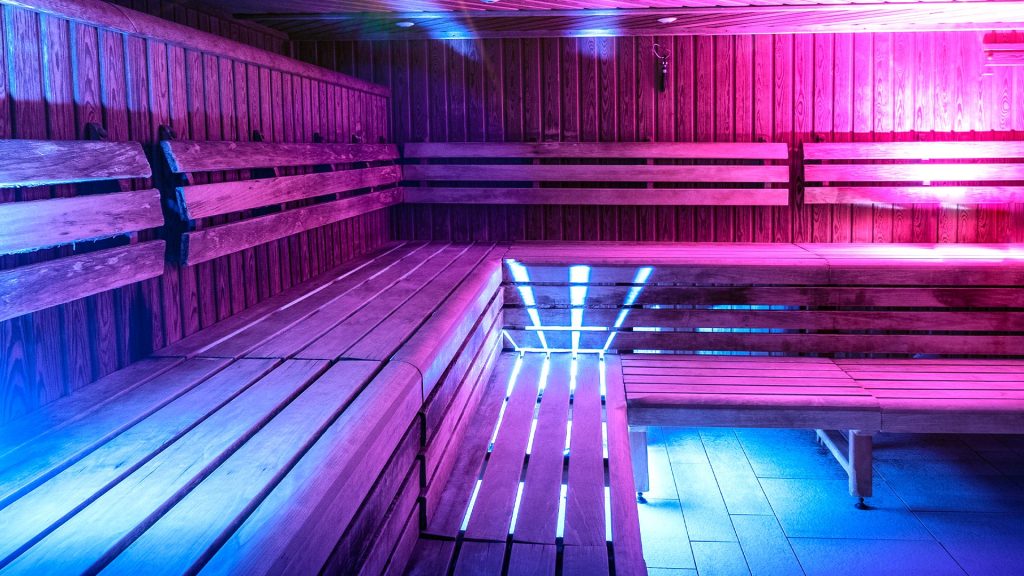 Although I could have stayed in the Spa all day, it was time to shower and get changed. I headed straight to Michael's and grabbed a seat near the fireplace to warm up.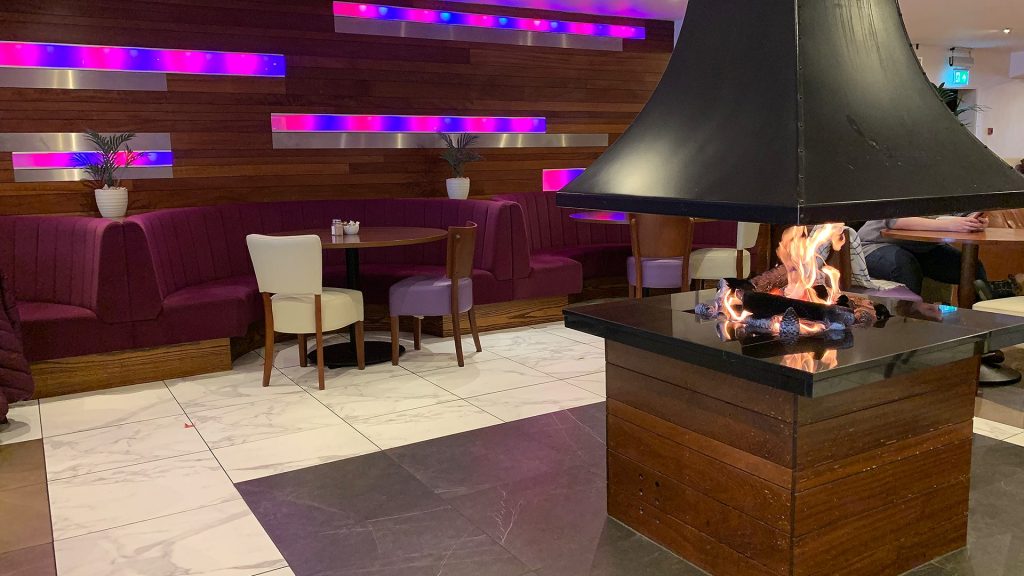 There's a new menu, with a massive choice of pizza, pasta, burgers and other mains to choose from. I went for a delicious Italian Sausage Pasta that tasted so rich and fresh. Since it was Friday, I even treated myself to a Whitley's Gin and Fevertree Tonic which came as a perfect serve with plenty of ice and garnishes. It was totally refreshing! Michael's is one place I never feel uncomfortable dining alone in, the staff couldn't be friendlier and always pop over to chat.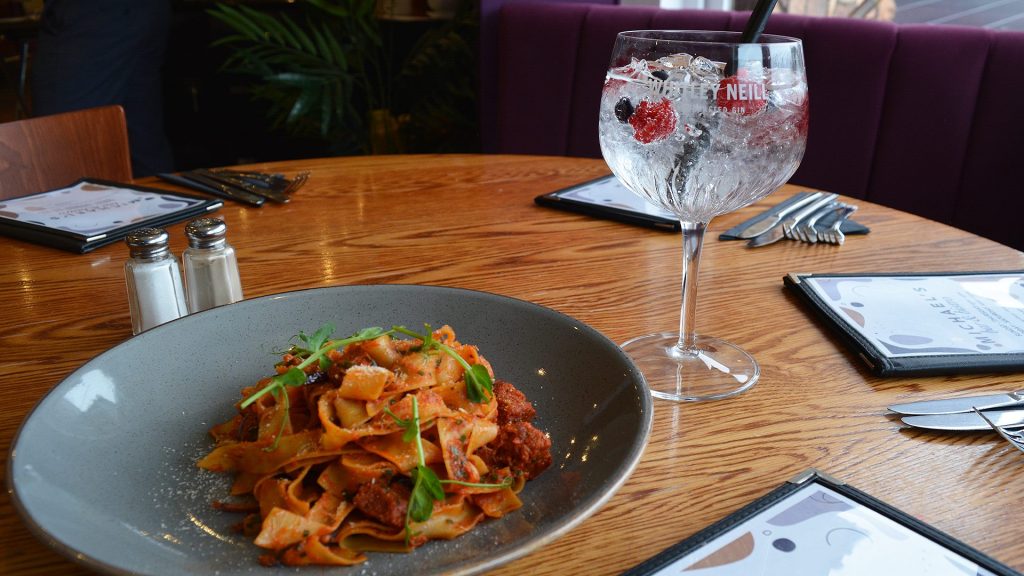 Overall, I had the perfect chilled morning at Parklands and continued my weekend feeling the benefits of it! I felt completely rejuvenated for days and couldn't wait to do it all over again."
To find out more about becoming a member of Parklands Country Club, click here.