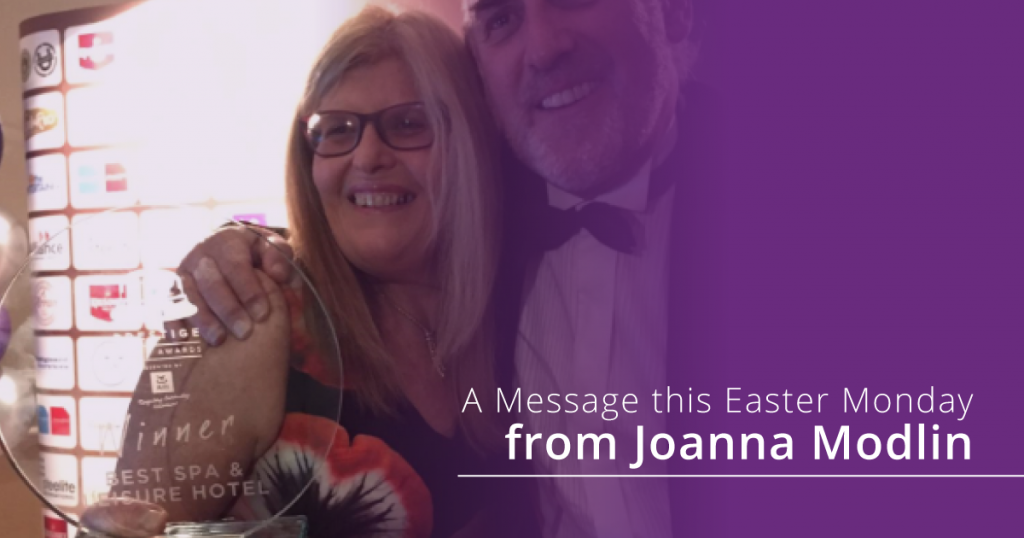 Dear Members & friends,
On this Easter Monday I wanted to echo my brother's recent sentiments and reach out to you, our wonderful Parklands family!
Following my brothers' heartfelt words to our longstanding, new members and guest alike, I would firstly like extend my feelings of gratitude and appreciation to all of you.
For many of us trying to navigate our way through this strange and uncertain time, I feel beyond humbled by the support and kind words left by those of you who I've always referred to as my extended family.
As much as I have loved spending a few extra hours in my bed in the morning, I have most certainly missed seeing all you early and late risers coming and going for classes and coffees. I have raised my three children in Parklands where some of their fondest memories and relationships were made and I hope that soon we can return to our special community of love and laughter.
A special thank you to my brother Michael, nephew Joel and indispensable Marie for holding the foundations of not only our business but our family together.
I know that some days the motivation to keep active and positive is difficult but hopefully you've had a chance to tune into a zoom class or even a power walk to keep your mind at ease. If like me, you have taken to baking or excessive eating instead, just know that we're not the only ones.
Like my brother has previously noted, we will reach the light at the end of this dark tunnel and once again Parklands will be there to welcome you back. Stay positive.
Stay safe and I hope to see you all very soon!
Joanna Modlin