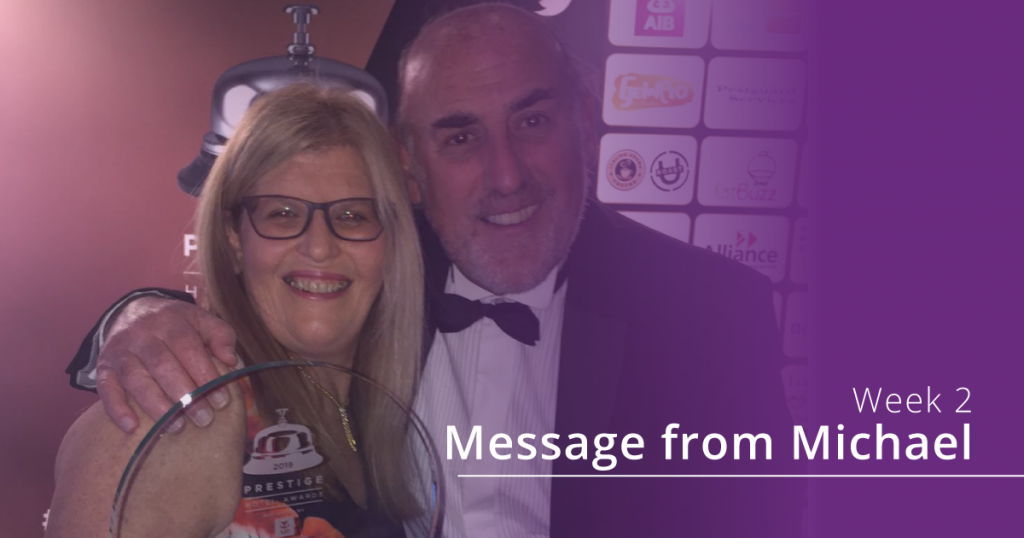 To our wonderful members, customers and friends,
I would like to reach out once per week and touch base with my friends, my family and my colleagues. Having weathered every business downturn for over 45 years of operations and business ownership, I have learned many an important lesson. With the Covid-19 pandemic I was forced into making fast and decisive adjustments to put my staff and customers safety before my personal goals which I continue to set for myself each quarter. In such times, revenue and cash levels always fall much faster than expenses. I am trying to be the most adaptive to the change and still working every day along with key management to keep the business and its reputation which it has taken over 25 years to gain.
With help from the government, we are maintaining all of the jobs within the Parklands team from newly appointed part time staff to those who have been with me personally for over 30 years. This retention does put strain on the finances as wages are paid long before the assistance comes into act. However, our staff are what makes the operation what it is and without them we have an unloved building and nobody to care for our members and customers when we all return, desperate to get back to our beloved routines.
As per my last email, for our loyal members, we have decided to cancel the DD run and stop all collections at this time. We will once again recall for this in July which is hopefully when we will be back in a position to once again open our doors and share memories. We pride ourselves in offering the community a place where results matter and this will never stop.
One of our partners, Les Mills have opened up a platform for our members to get access to some classes free of charge. Please follow the link below to see if it something you would like to use to help you maintain your fitness throughout this prolonged period.
The link is: https://lmod.co/club
Our social media has been overwhelmed with love and we have received numerous compassionate emails from many of you. We will keep this social presence up and hopefully add a little splash of fun when we can.
I continue to follow government guidelines and I will be back in touch soon with more information.
Healthy Wishes to you and your families,
Michael