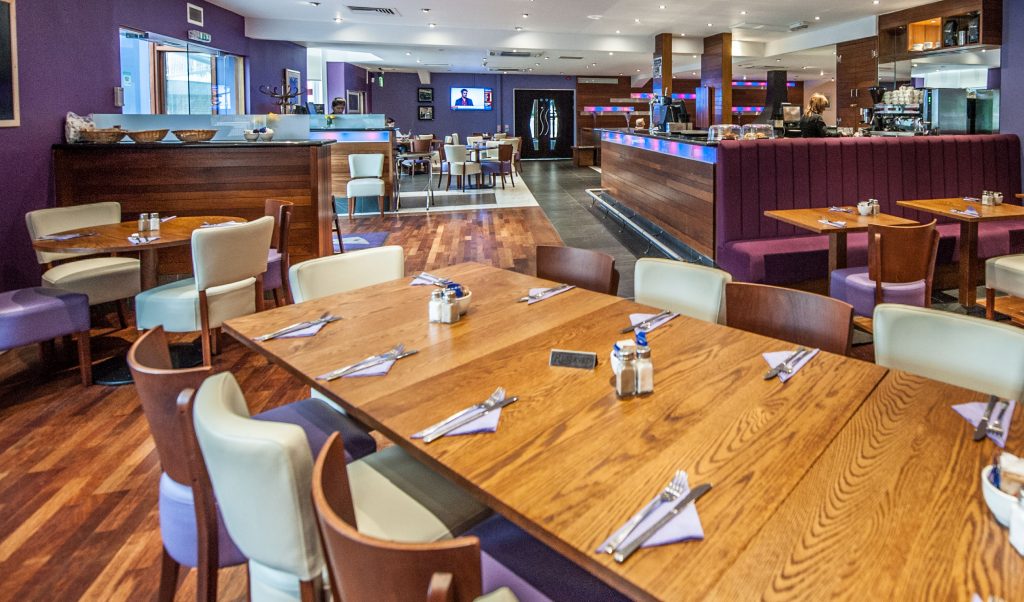 Whether you're staying with us in the hotel, a member of the country club or even just visiting, Michael's Bar & Bistro at Parklands is the place to be this Easter for delicious meals, quick bites, catch-ups with friends, afternoon drinks or family celebrations.
We serve a fantastic variety of food, drinks and coffees in a family-friendly environment. No matter what time of day you choose to visit us, we guarantee a comfortable, relaxing and satisfying dining experience that will make your Bank Holiday weekend even more special!
Morning
One of the highlights of being a guest at Parklands Hotel is enjoying a delicious breakfast from Michael's Bistro. We have both continental and full-cooked breakfast options available.

Midday
Whether you're out and about during the day or unwinding in our leisure facilities, Michael's is the perfect place for lunch, light bites or an afternoon coffee. Our lunch menu offers cold & toasted sandwiches, baked potatoes and salads, all with a wide selection of fillings and toppings; ideal or refuelling after a swim in our pristine pool!

Evening
Michael's Bar & Bistro has a fantastic a la carte menu for evening dining, as well as a set menu. You'll find a range of delicious appetisers, mains, sides and desserts on offer, featuring everything from traditional classics like Fish & Chips and Balmoral Chicken to a variety of pizzas and pastas. Whether you're in the mood for risotto, a steak from our grill or one of our vegetarian options, there's sure to be a dish for everyone.
After dinner, why not sit back and enjoy a drink in our bar! We have a wide selection of beers, wines, and spirits in stock, as well as a fantastic cocktail menu if you're feeling stylish and in the mood for something different.
If you fancy celebrating the Bank Holiday weekend with a drink in our bar, why not take advantage of our current drink promos:
Bottled beer of the month – Peroni £3.50
Spirit of the month – Drambuie £3.00
Gin of the month – Boe passion fruit £2.50
Malt of the month – Bowmore 12 year old £3.00
Cocktail of the month – Sex on the Beach £5.00

Sundays
If you're thinking about booking for a large number on Easter Sunday, be sure to get in touch with us to reserve a table soon.
---
We hope that you all have a wonderful break over the Easter weekend; we're certainly looking forward to it!
Michael's Bar & Bistro
at Parklands Hotel & Country Club