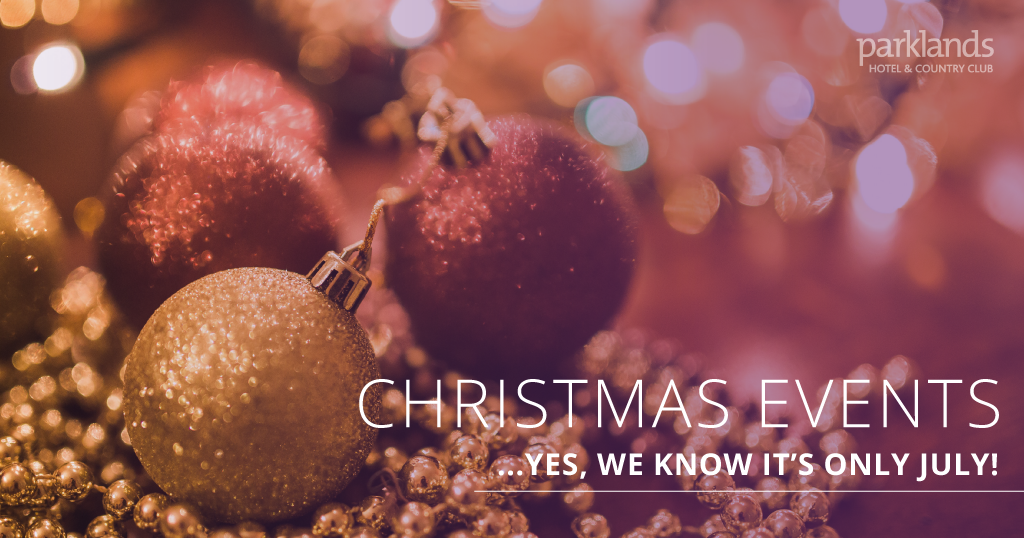 Parklands Hotel & Country Club are very excited to announce our 2019 Christmas events and menus!
Okay, we know, we know, it's only July! But can you imagine how great it will feel the rest of the year knowing you don't have any more organising to do?
Whether you're looking for a big end of year blowout for the whole office or a Christmas get together that's fun for all the family, Parklands has the event for you.
Click below to download and read our 2019 Christmas Brochure which provides full details of events, dates and menus.
Read on to find out more about the events we are offering this year…
Festive Lunches
Lunch bookings will be taken from 12 noon through until 1.45pm on many dates in December 2019. This is the perfect event setup for private parties, family gatherings or corporate events. No matter what size your party is, we'll find the perfect space to accommodate you. We have function rooms to cater from 12 people up to 120.
Party Nights
Our party nights have a simple format: a 3 course set menu followed by a DJ on till 12:30. The evening begins at 7pm sharp as the emphasis is definitely on a great party. This is the ideal place to celebrate the festive season with friends or colleagues. Our Party Nights will take place in one of our two glittering suites, depending on numbers.
Breakfast and Lunch with Santa
These events are perfect for your mini party people! Bring along the kids and soak up the Christmas magic as they start the event with party games and fun before getting to meet Santa and finally tucking into a buffet. Both breakfast and lunch times are available and bookings ust be made in advance at the Country Club reception.
Christmas Eve / New Year's Eve
We have extra special menus for two of the most exciting days of the year – Christmas Eve & New Year's Eve. On both dates, there will be family friendly services during the day and party orientated adults-only services in the evening.
Christmas Day Lunch
And finally, we have the big day itself! Our Christmas Day Lunch has a wide variety of options and menus that cater for 3-7 year olds, 8-12 year olds and adults specifically meaning everyone gets the meal that suits them. We will be hosting a family sitting in the Windsor Suite at 12.30pm featuring a bouncy castle available for the kids in adjoining suite plus a flying visit from Santa to hand out selection boxes. We have a further sitting in Michael's Restaurant at 2.30pm. Availability is limited so we recommend booking in as early as possible.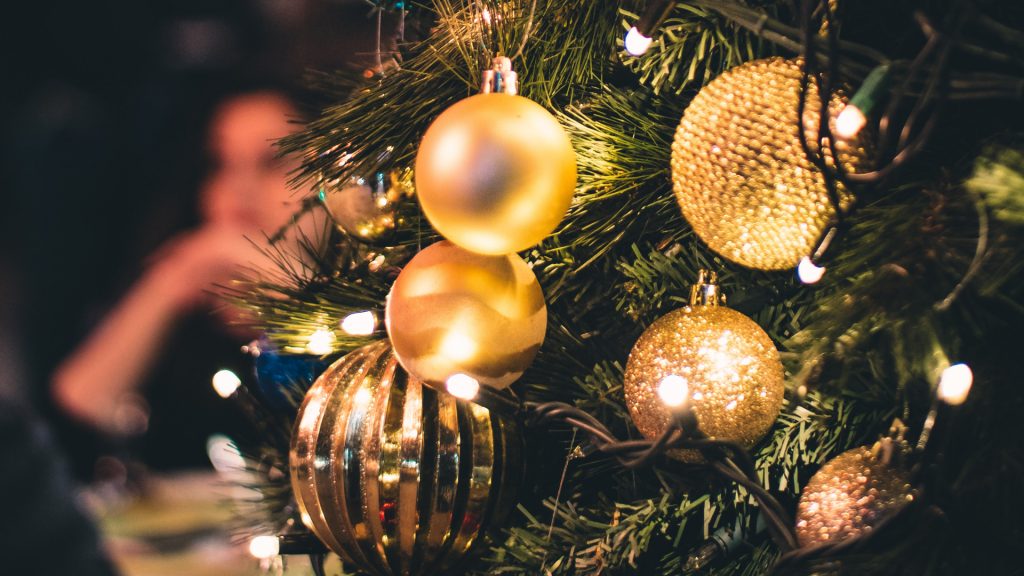 With events happening all December, make this Christmas one to remember with Parklands Hotel & Country Club. These events are likely to be popular and we recommend booking as far in advance as you can to avoid any disappointment.
Okay, now you can get back to your summer!