The Scottish Hospitality Awards are coming back to Glasgow and we are delighted to announce that we are a finalist for Hotel of the Year – South West!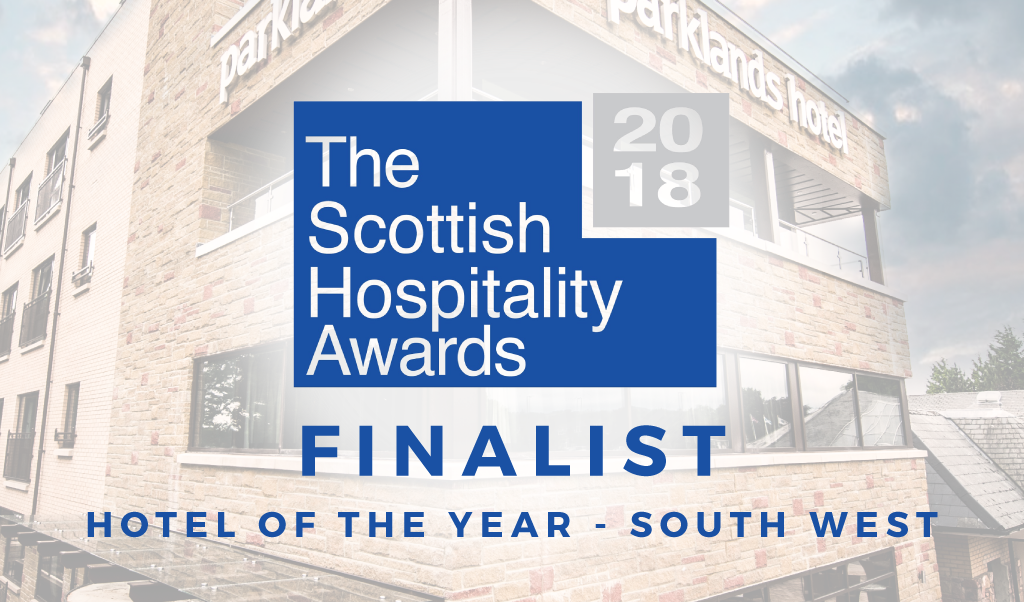 This is the fourth year of the Scottish Hospitality Awards and we are honoured to be a part of it. The awards aim to recognise the champions in the industry and establishments where excellence is standard. By acknowledging and praising those who make certain their customers are put first and always receive the best services, the Scottish Hospitality awards aim to make a positive difference to the hospitality industry that ensures the customers are always at the heart of it.
This award is particularly special to us as it was voted for by the public. We want to take this opportunity to thank you all for your continued support. We always strive for excellence and to make each and every customer's visit an unforgettable one. We are so grateful to be recognised for our services.
We would especially like to thank our fabulous staff for their dedication, skill and wonderful customer service which has not gone unnoticed and helped lead us to this nomination. From the hotel and restaurant to the spa and gym, every one of our team members has gone the extra mile for our customers this year.
The winner will be announced at Creative Oceanic's black tie event on Tuesday 21st May. Wish us luck!