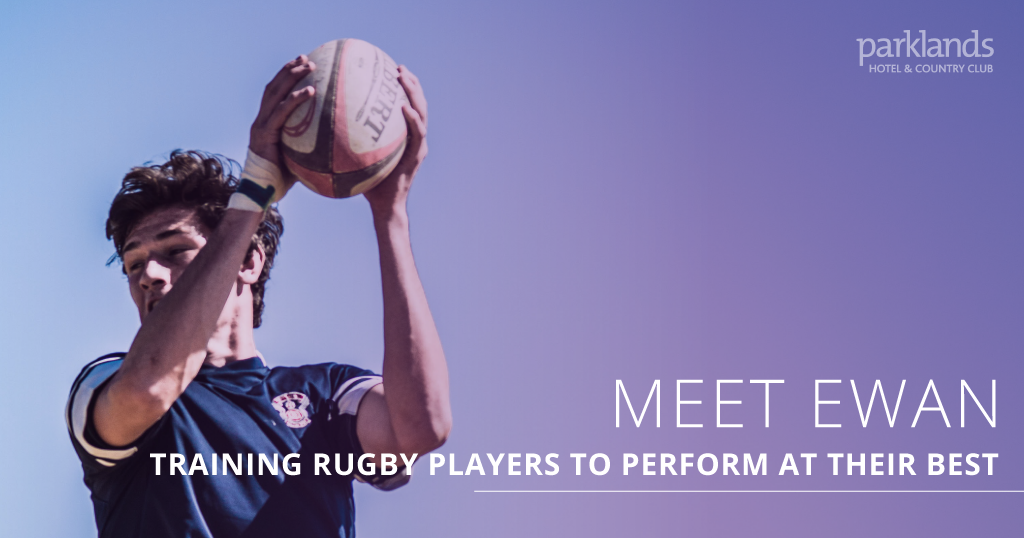 At The Gym at Parklands, we are fortunate enough to have a diverse membership. From beginners to bodybuilders, we cater to all fitness levels. No matter what your sport of choice, our facilities and talented team members can help to design programmes specifically suited to you.
Meet Our Rugby Specialist
Allow us to introduce Ewan Perry, our rugby specialist. Ewan has years of experience in elite rugby union and academia, having worked with Scotland 7's, Glasgow Warriors & Yorkshire Carnegie Academy. Due to his outstanding knowledge acquired from working with these experts, Ewan can offer our rugby playing members the opportunity to have professional-level programming. It may be difficult to find access to this level of training anywhere else outwith professional sport.
Training for Rugby Players
Training with Ewan can help rugby players to develop in a number of ways. Some examples of the kind of training Ewan can provide include:
how to accurately periodise a program to get optimum results
how to monitor training load so the athlete is peaking at the correct times and is not susceptible to injury through overtraining
helping with the understanding of maturation age and how to develop different players accordingly
how to build muscle size and strength safely
development of acceleration, top end speed, physical robustness and recovery techniques
If you are a rugby player who wishes to take your performance to the next level and benefit from Ewan's expertise, please get in touch with him at [email protected].