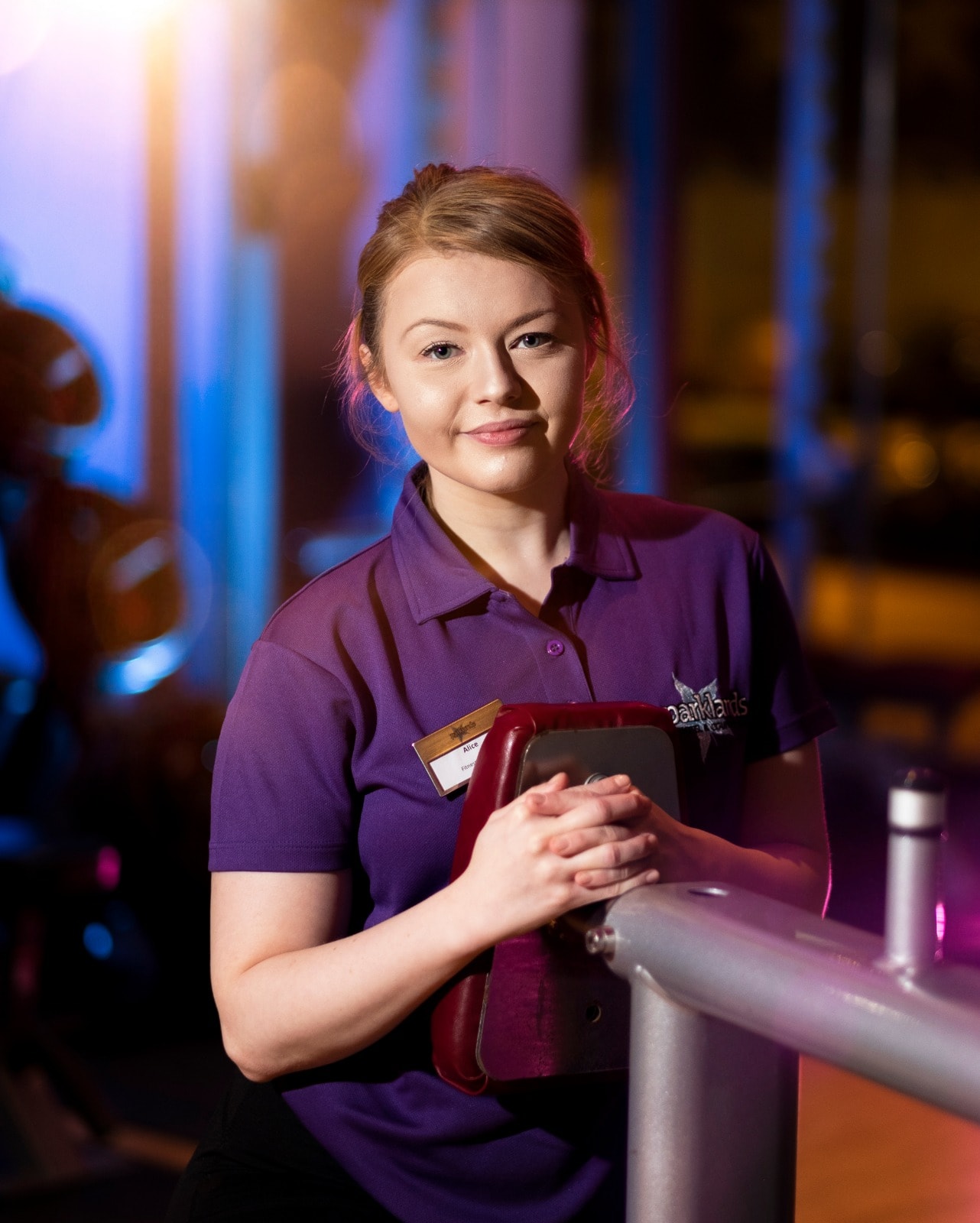 If you're a member of our gym then you may have met Alice, one of our fitness advisors. Alice has qualifications coming out of her ears including an HND in Health, Fitness & Exercise, an NQ in Sports & Fitness, Level 2 SFA Football Coaching & Reps Level 3 Personal Training!
Her specialist areas include group exercise classes, dance, function & body weight training as well as HIIT, LBT & strength & conditioning. Looking for some diet tips? Then Alice is your gal as another specialist area of hers is nutrition & body fat advice. So don't be afraid to bend her ear in the gym if you need any help!
We grabbed Alice recently and gave her a grilling on her background.
Here's what she had to say…
"Having taken my ballet training full time with Scottish Ballet, I decided that I was looking for a healthier lifestyle and to become stronger. This was when I chose to change careers and it was the best decision I have made in a long time. I am now full time at Parklands and can say that it truly does have a great atmosphere for all members and staff".
Alice's advice to anyone embarking on their own fitness journey is to 'Never give up; pain only lasts for so long' and she reckons that 'Achievements and goals only come to those who put the effort in and are willing to make sacrifices.'
If you see Alice around Parklands then don't be shy, say hello!