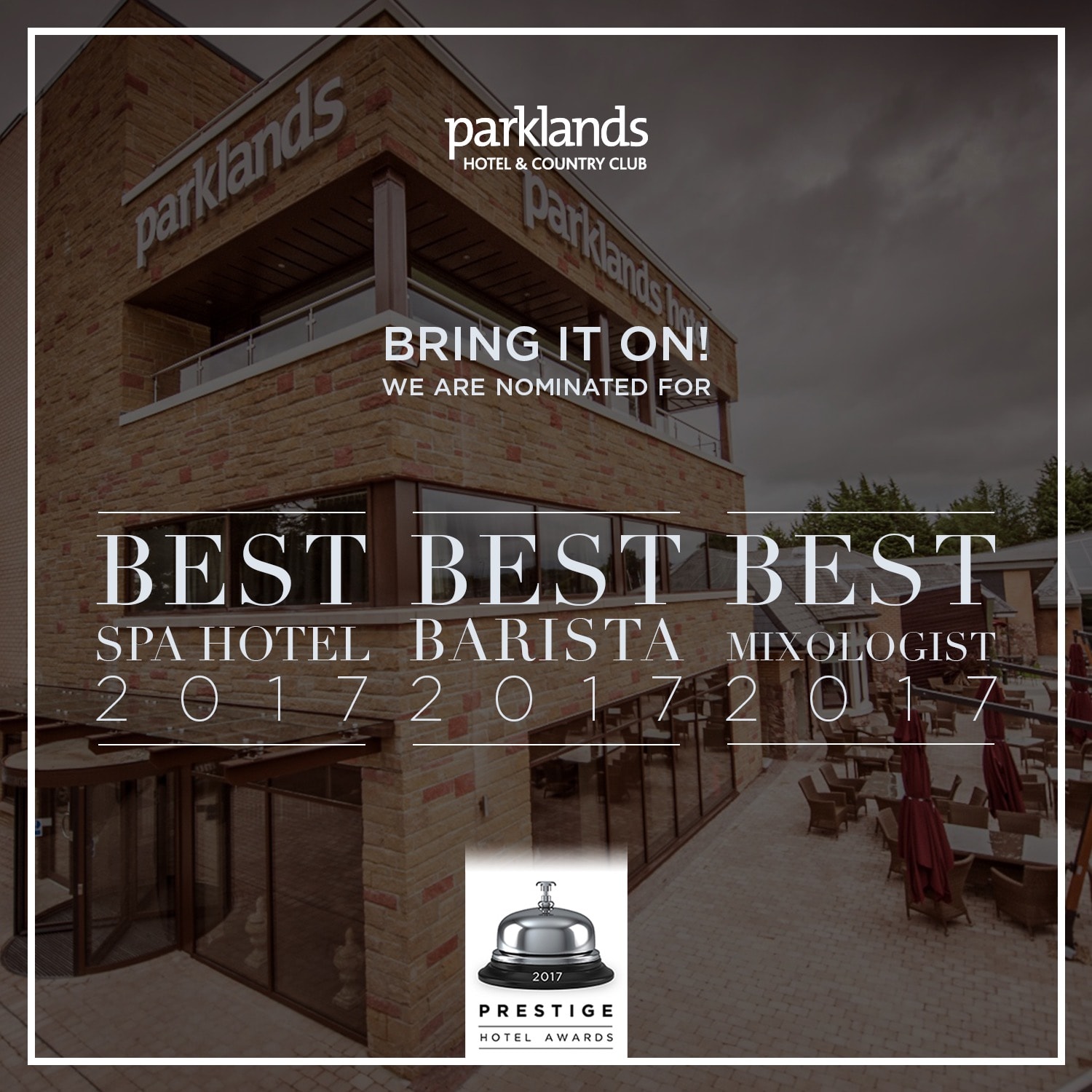 Parklands Hotel & Country Club were recently delighted to discover that we had been nominated as finalists in not one but three different categories at this year's Prestige Hotel Awards! Best Hotel Mixologist, Best Hotel Barista & Best Spa Hotel of the year. Thank you so much to everyone who voted for us!
Scotland's inaugural Prestige Hotel Awards were created to showcase and reward outstanding service within the hotel industry and as our brand new & exclusive hotel has only been open since June of last year, you can imagine how pleased we were to already be included in these respected Scottish Hotel Awards.
After recently going head to head with the rest of the 'Best Hotel Barista' finalists at the Italian Aroma Coffee Headquarters in Glasgow last Thursday, we can't wait to attend the Grand Gala Final, which takes place at the Glasgow Hilton on Sunday 19th February 2017. Good luck to all the finalists.
We look forward to seeing everyone there!