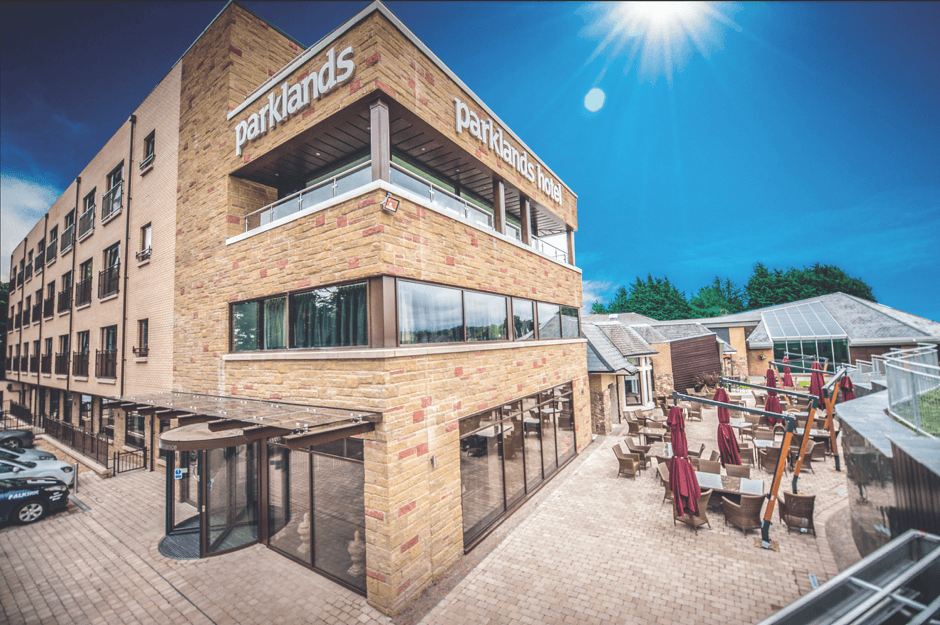 Having someone else make your bed, not having to cook your own meals and experiencing a new area. All pretty good reasons for choosing a night away aren't they? Here are a few more reasons why Parklands Hotel & Country Club is the perfect place to escape.
With a range of facilities available, there's no need to worry about being bored at Parklands. Our swimming pool has 2 sections: 1 dedicated to lengths, the other dedicated to families and children. Also, every Saturday at 5pm the kids get priority of the pool and we get out our big floats until 9pm so they are kept amused! We also have a variety of different fitness classes that you can attend if you want to let off some steam.
However, if you're more into relaxing on your night away, then we definitely have that covered too. At Parklands, there are lots of ways for you to relax and wind down. Our Spa facilities include: Aroma Steam Room, Swedish Sauna, Bio Sauna, Hydro Pool, Neck Massagers & Hot Stone Beds. So make the most of these amazing facilities, relax & get rid of any of the stress you've been carrying around. Fancy a massage or beauty treatment? Our in-house beauty salon, La Belle Forme, can help you take care of that.
Last but definitely not least, you can wine and dine in Michaels Bistro. Unwind in a relaxing atmosphere and enjoy a family dinner, light snack or some evening drinks. Our menu offers high quality food at reasonable prices. We also have a tremendous selection of drinks in our well stocked bar, ranging from a traditional pint to our extensive cocktail menu. Whatever you're looking for, Michaels is here to cater to all your needs & provide an enjoyable experience for all.
As well as our in-house facilities, there's plenty to do in the surrounding area. We're located only 11 miles from Glasgow City Centre. So if you fancy a shopping trip or some Glasgow sightseeing, you don't have to travel far.
Interested in staying with us? Book through our website and receive a 10% discount on your stay. We hope to welcome you soon.