Anne-Marie and Ross enjoyed a beautiful reception at Parklands with a sophisticated white colour scheme. Read all about how their dream wedding came to life, despite a last minute malfunction…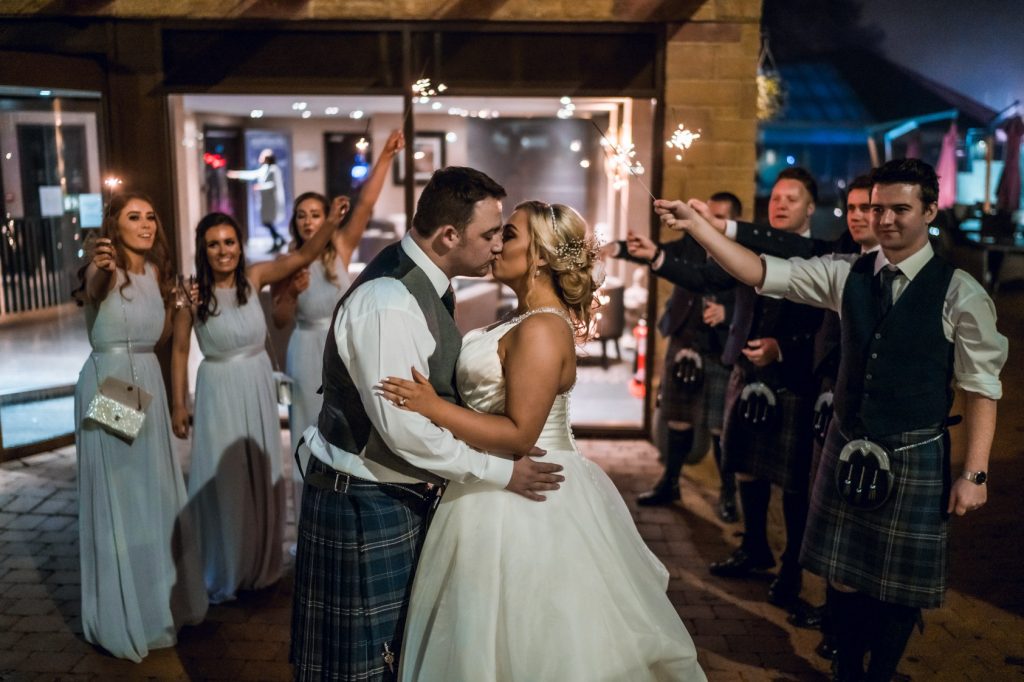 How would you describe your Parklands Experience?
Our Parklands Experience was fantastic from the first moment we showed interest right through to the wedding day itself and even now many months after. The staff were out of this world, showing their friendly nature and professionalism throughout our experience. The country club itself is picture perfect and made our dream wedding come true.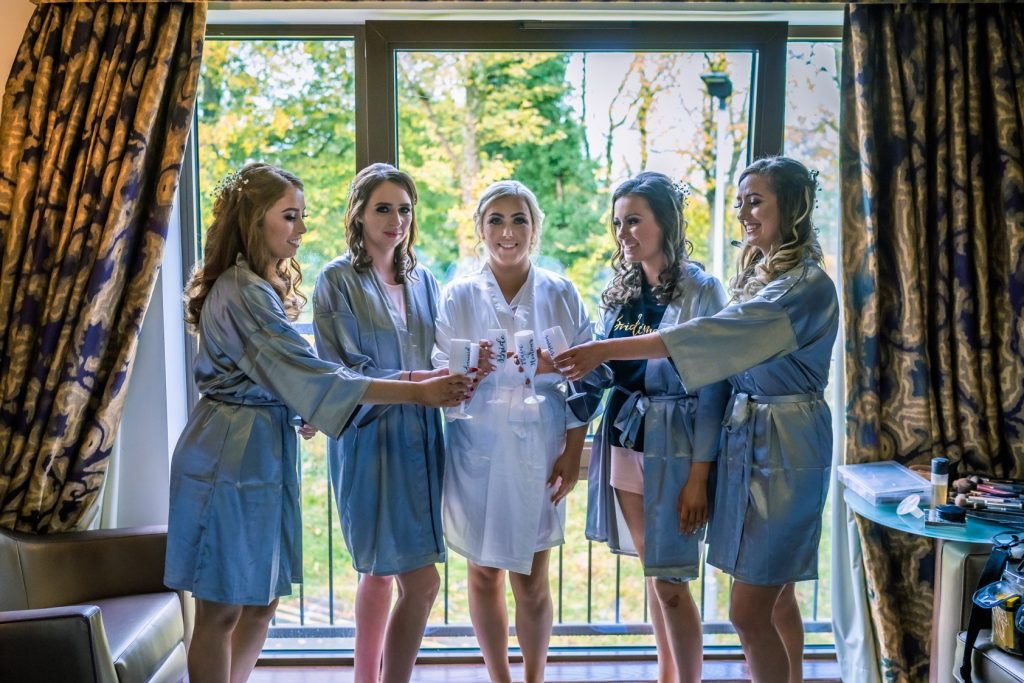 Let's go back to the start – tell us about your proposal moment?
The day we got engaged will stay with us for the rest of our lives, not just because it was on Christmas day 2017 but it was the day after we found out we were expecting our first child Georgia-Mae. I woke up on Christmas morning and Ross was on one knee.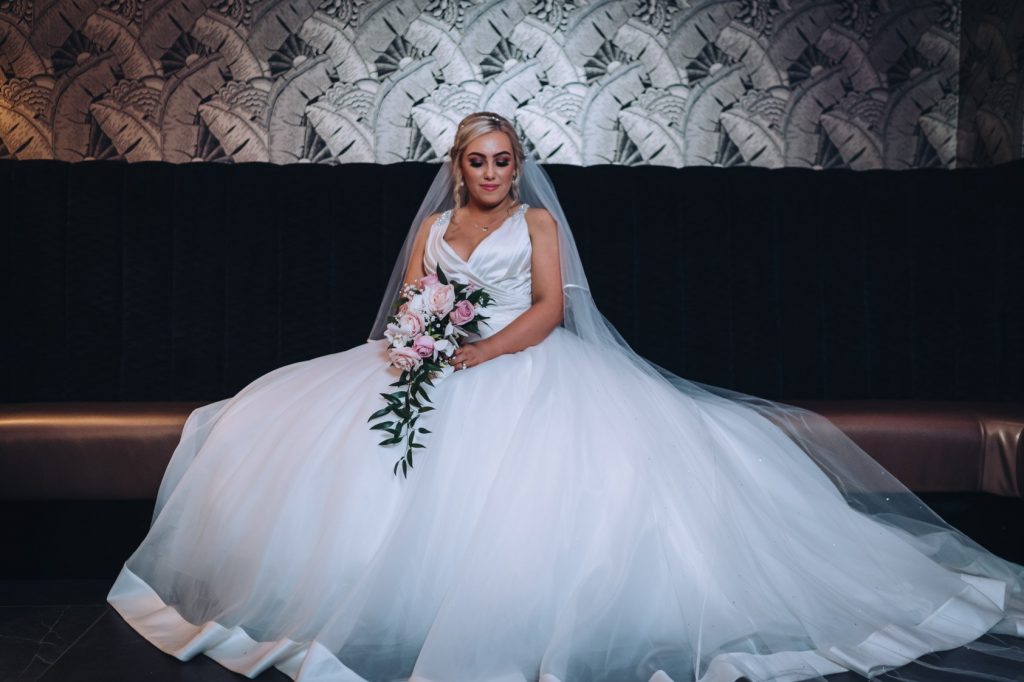 So romantic! We bet you couldn't wait to start planning your wedding – what was your favourite part of the wedding prep?
Our favourite part would would have to be the night before and morning of the wedding. After many months of stressful but enjoyable planning, being able to see your vision come true is something spectacular. From the rooms being set up to the flowers and the décor arriving, it just really kick starts your wedding.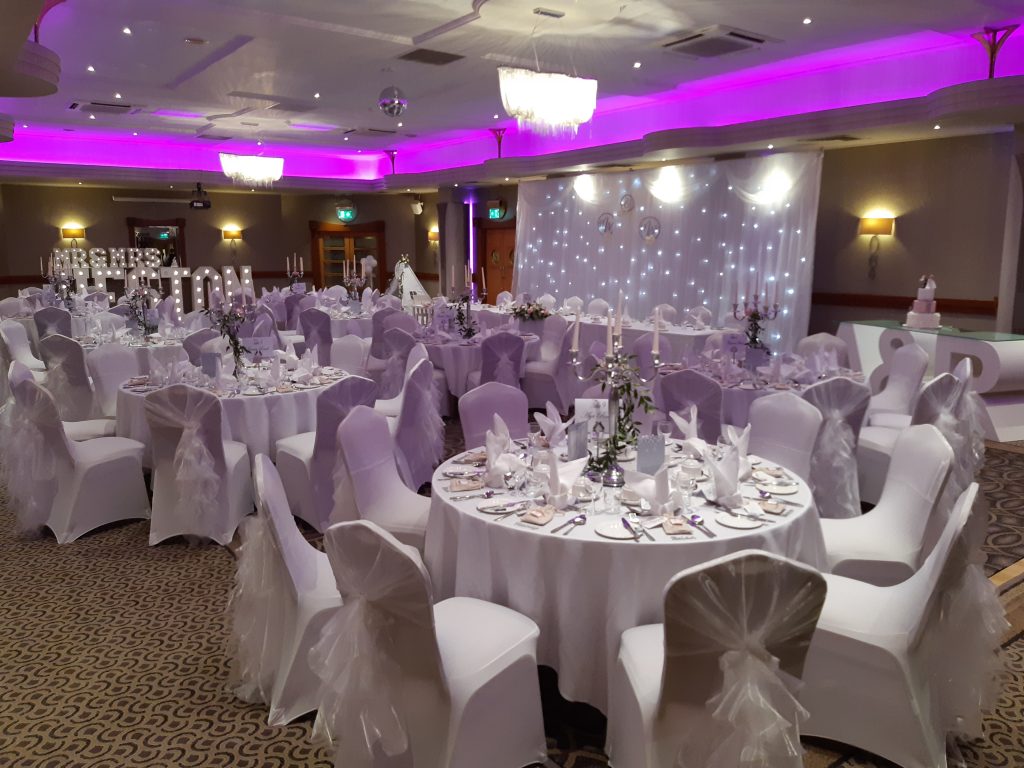 Pulling it all together is our favourite part too! Did you follow a particular theme or colour palette for your day?
After many months of us both negotiating what colour/theme to go with, we finally decided on white as our colour. This ranged from the white chair hoods to the sparkling curtain at the back of the dance floor.
Did you do anything different or quirky during the day?
We had Secret Singing Waiters to give our guests and bridal party a surprise during dinner service!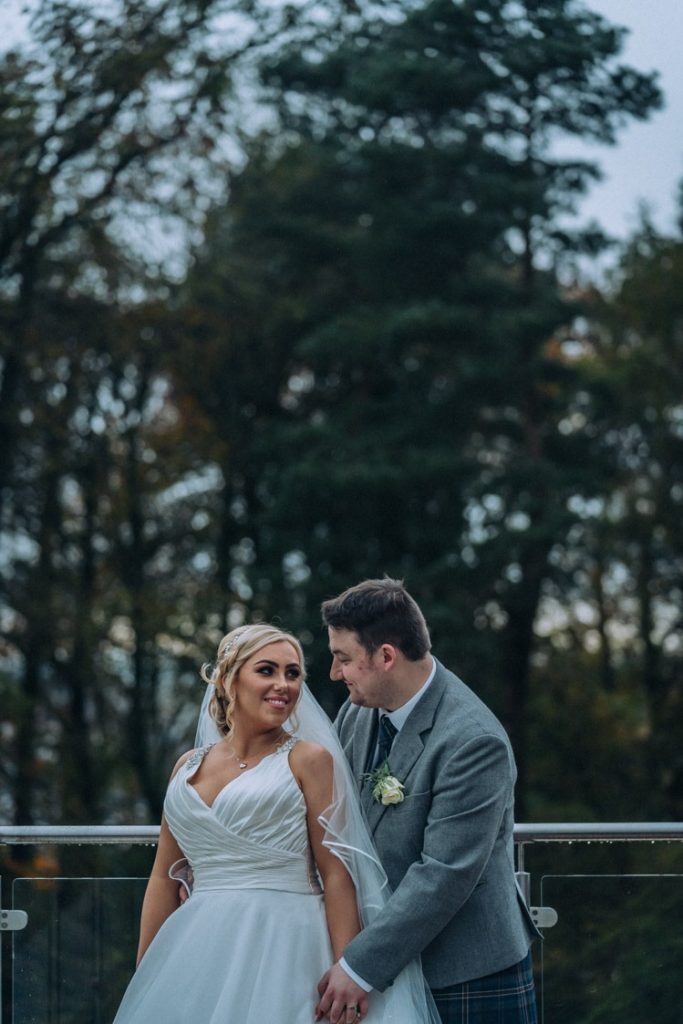 Amazing! What was each of your most memorable moments?
Ross: It's got to be when the singing waiters took stage. Having known about this for many weeks, finally getting to watch the faces on our guests and bridal party was a sight to see! They had no idea.
Anne-Marie: Mine would have to be the morning of the wedding where all the bridal party stayed the night before. As I was putting my gown on, there was a malfunction causing a tear in the dress. This ultimately put a 40 minute delay to arriving to the church, however, with the professionalism shown by my wedding co-ordinator, Nikki, this wasn't a problem. She kept a cool head and helped us to stay calm and resolve the situation. We thank her dearly for this!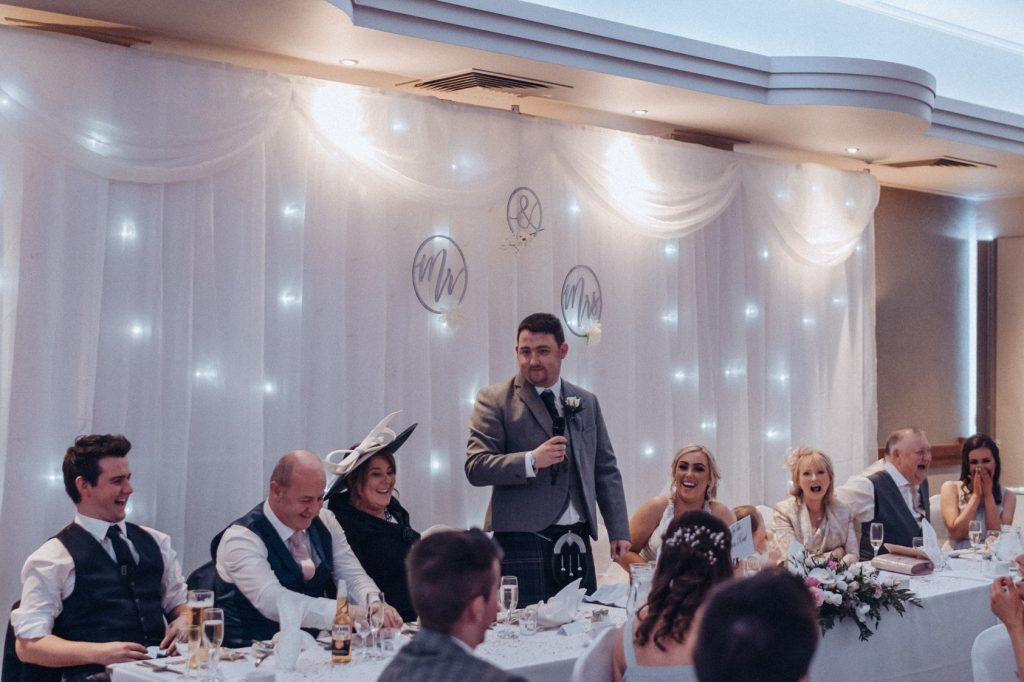 Finally, would you recommend Parklands to your friends?
Yes, most definitely! We would recommend Parklands Country Club to anyone thinking about having their wedding here. Even if you're not getting married, it's perfect for a night's stay or an evening's entertainment in the bar area.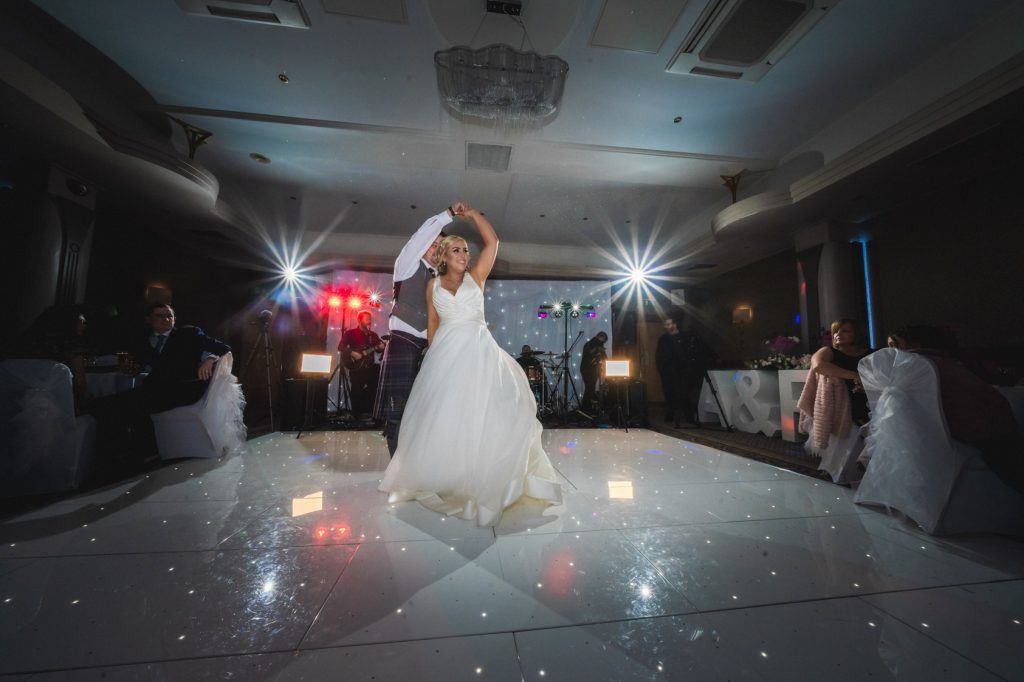 Click here to find out more about having your wedding at Parklands.
Photography: Del and JayJay