From Las Vegas to Disney, Eleanor and Neill's wedding day was full to the brim with personal touches that made their big day feel truly special to them. Find out more about how their choice of venue, Parklands, brought together everything that made them happy on their big day…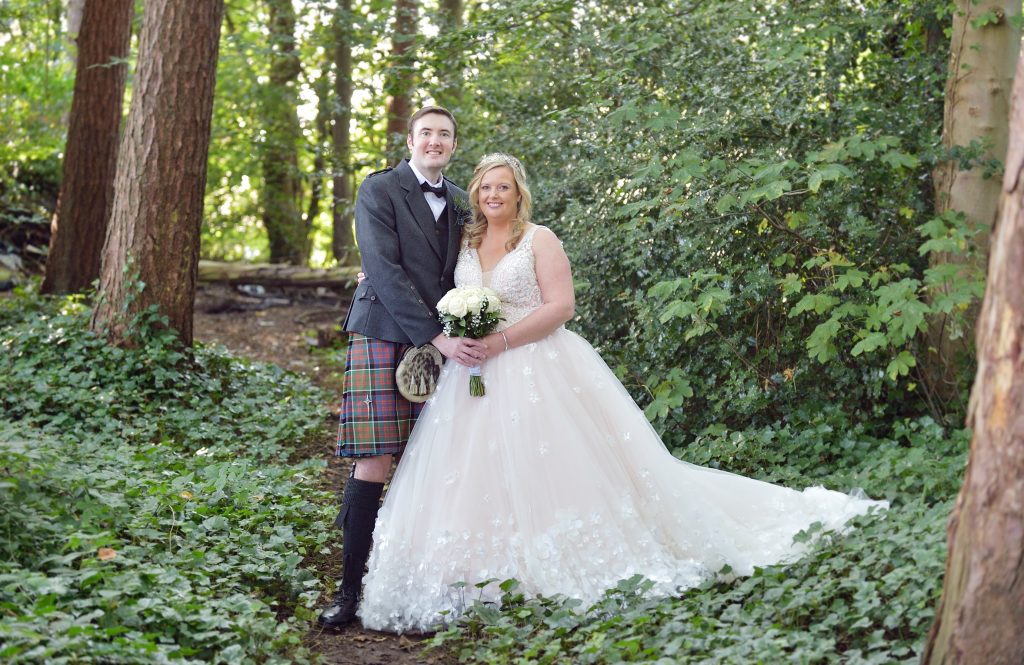 How would you describe your wedding experience at Parklands?
Our wedding day at Parklands was perfect and everything we hoped for. We couldn't be more grateful to the Parklands team for making our wedding dreams come true. From the initial planning stages, the team were so helpful and always answered our questions and provided regular helpful updates to us. They were very accommodating to any changes we required and the regular meetings with our wedding planner, Nikki, ensured that every last detail was taken care of. On the wedding day itself, everything went perfectly. The staff were so friendly and helpful and all of our guests commented on the luxurious hotel facilities, the wonderful venue, delicious food and how well they were taken care of. We continue to enjoy being members of the Country Club and often have celebrations in Michael's Restaurant as well as the occasional night in the beautiful hotel. We would highly recommend Parklands for a wedding venue and can't thank them enough for making our day so fabulous.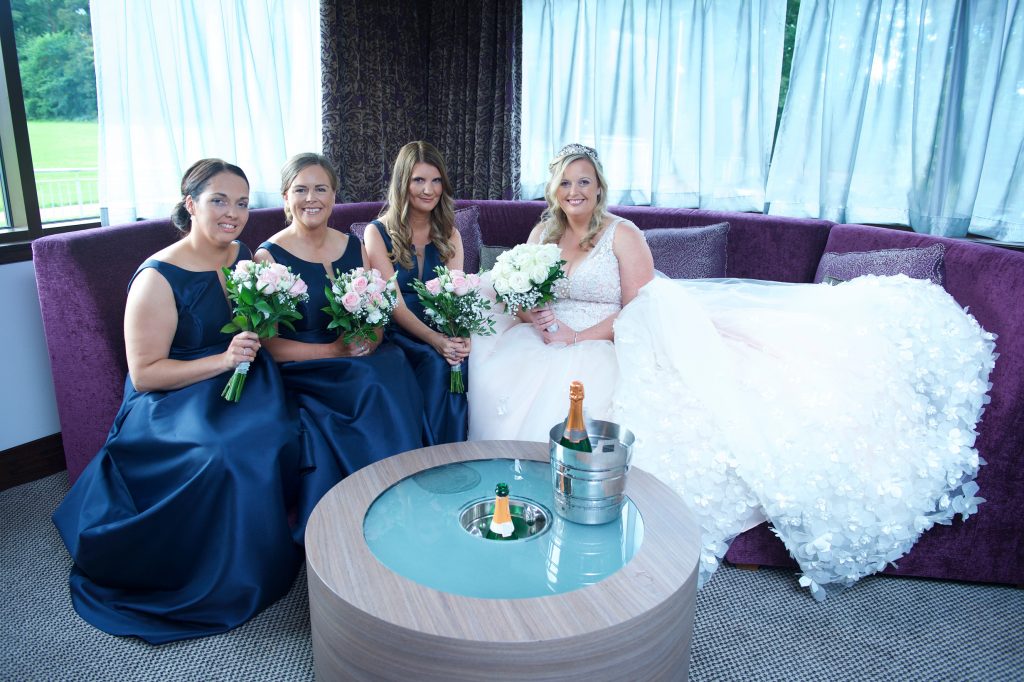 Let's go back to the start, how did Neill propose?
Neill proposed to me on the 11th June 2018 in our room at the Bellagio Las Vegas as the iconic fountains were going off in the background. It was such a beautiful moment in front of an incredible background and I did not hesitate to say yes! 
What was your favourite part about wedding planning?
Our favourite part of planning our wedding was working with Parklands to incorporate special touches that were unique to us into our wedding day. We had a Las Vegas theme and all of our tables were named after Las Vegas hotels with the top table being named Bellagio. It was so fun that we were able to add these little touches in and our guests liked that it was personal to us.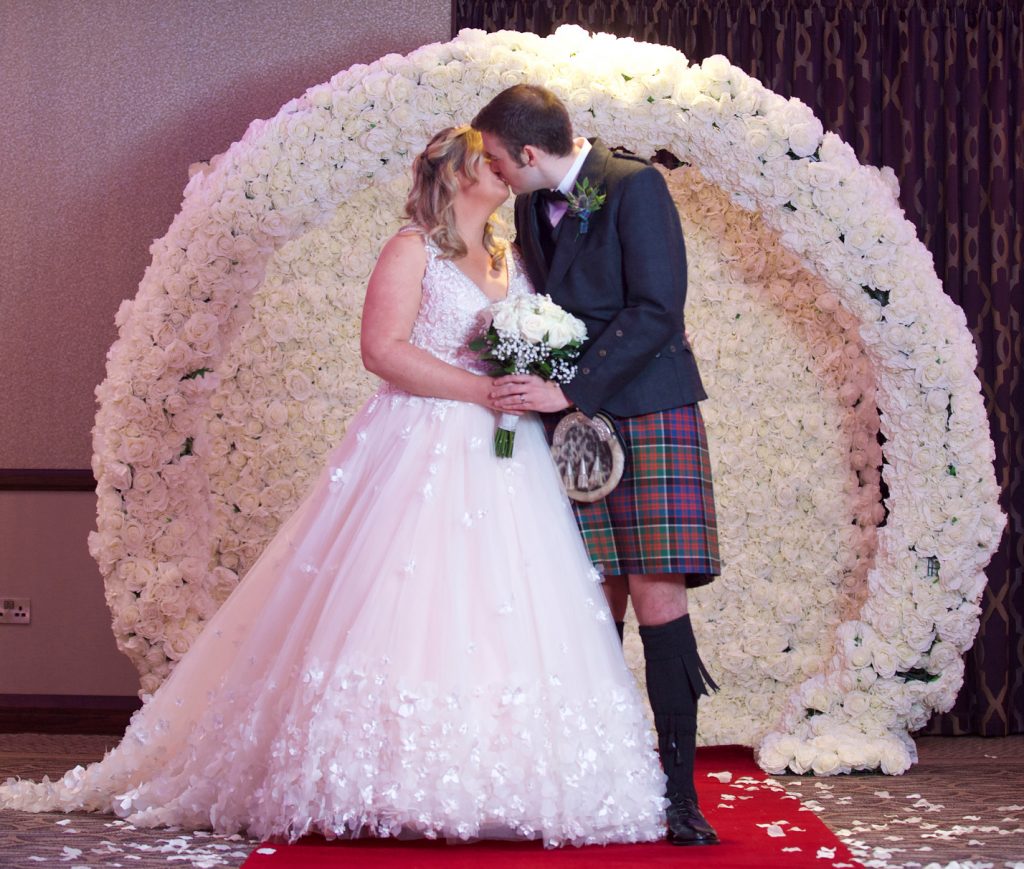 We love adding special personal touches to our Parklands weddings! Did you follow a particular theme or colour palette?
Our inspiration for our wedding was things that make us happy. We had an iconic fairytale theme with our beautiful flower arch and wall and I walked up the aisle to the Disney classic 'When You Wish Upon a Star'. We chose the silver colour scheme for our chair covers as this perfectly complimented the elegant fairytale scene that we wanted to create. The beautiful candles and flower petals that Parklands placed down the aisle was the perfect finishing touch.
Did you do anything different or quirky to celebrate your big day?
For our evening reception, my husband changed out of his kilt and donned a tuxedo. We both have a mutual love of James Bond so when we were announced as the new Mr & Mrs Jack, we walked into our evening reception to the James Bond Theme Tune. It was another way to make our wedding truly unique to us and our guests loved it. It also led to one of our lovely friends offering us to have pictures taken in their incredible Aston Martin which we were absolutely delighted with.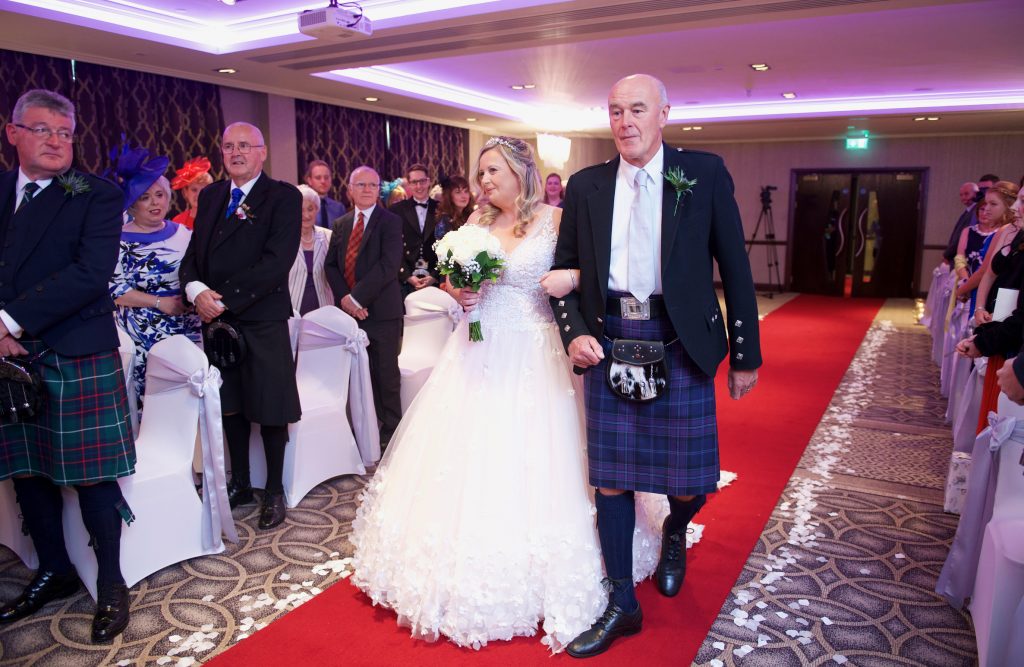 What a dream come true! What was the most memorable moment of your wedding day?
The whole day was just perfect but the most memorable moment (which was captured beautifully by our photographer) was being announced husband and wife and turning to face our family and friends who were there to celebrate our special day with us.
Finally, would you recommend Parklands as a venue to other engaged couples?
We could not recommend Parklands highly enough. The staff are so professional, friendly and helpful and work so hard to make your wedding dreams come true. They offer a number of packages tailored to different budgets and they offered a lot of flexibility. From start to finish the team worked with us and kept us informed of new things which may interest us. We also loved attending the wedding fayres and having the opportunity to see the venue set up for events. Our wedding planner, Nikki, was brilliant and we still love visiting Parklands regularly where the staff always make time to speak to us. Our guests were so well looked after which was important to us and even 6 months after our wedding many of our friends and family comment on what a great wedding it was and how fantastic Parklands was. Many of our family now choose to stay in Parklands when visiting us which is a true testament to the fantastic experience that they provided my husband and I and all of our guests on our wedding day.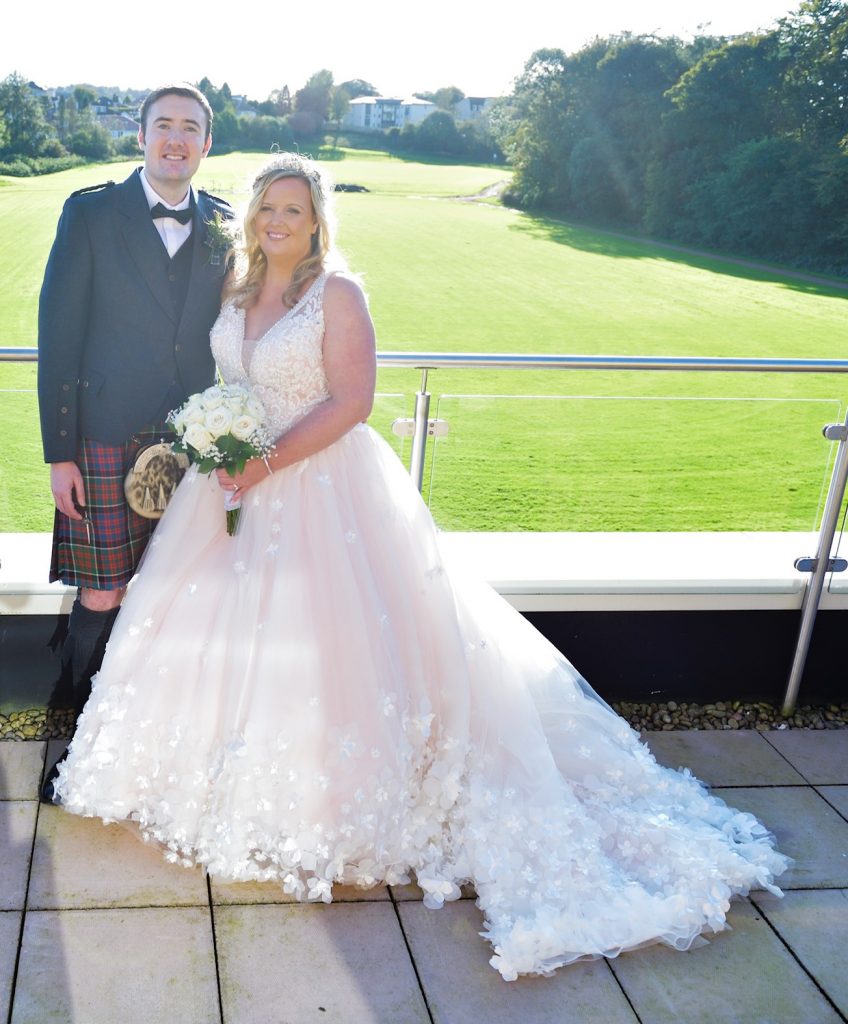 Photographer: Sandy Young Photography