Sonia and Martin's wedding was Sonia's Indian family's first experience of a Scottish celebration! At Parklands, we helped to merge these two cultures together to give each family an experience they would never forget…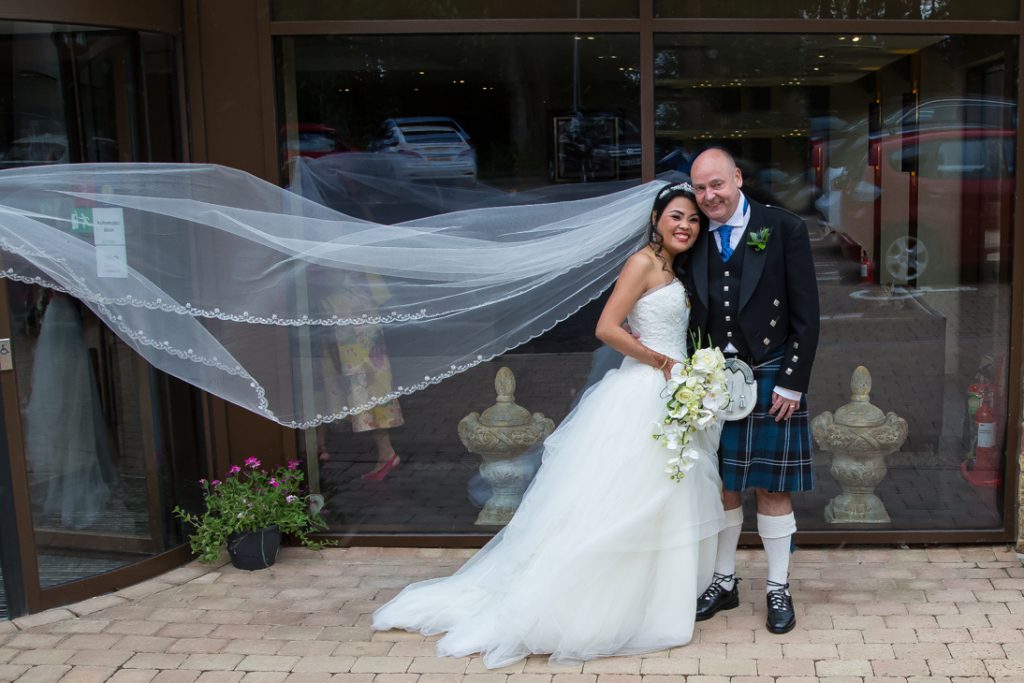 How would you describe your Parklands Experience?
Excellent, the whole day from start to finish was magical and although the wedding was in June, we did not allow the typical wet and windy Scottish weather to put a dampener on proceedings. Our wedding co-ordinator was very helpful throughout and was always able to assist us with any queries we had. On the day it ran very smoothly, the staff were first class and the meals were delicious, all served on time with no-one having to wait on their food.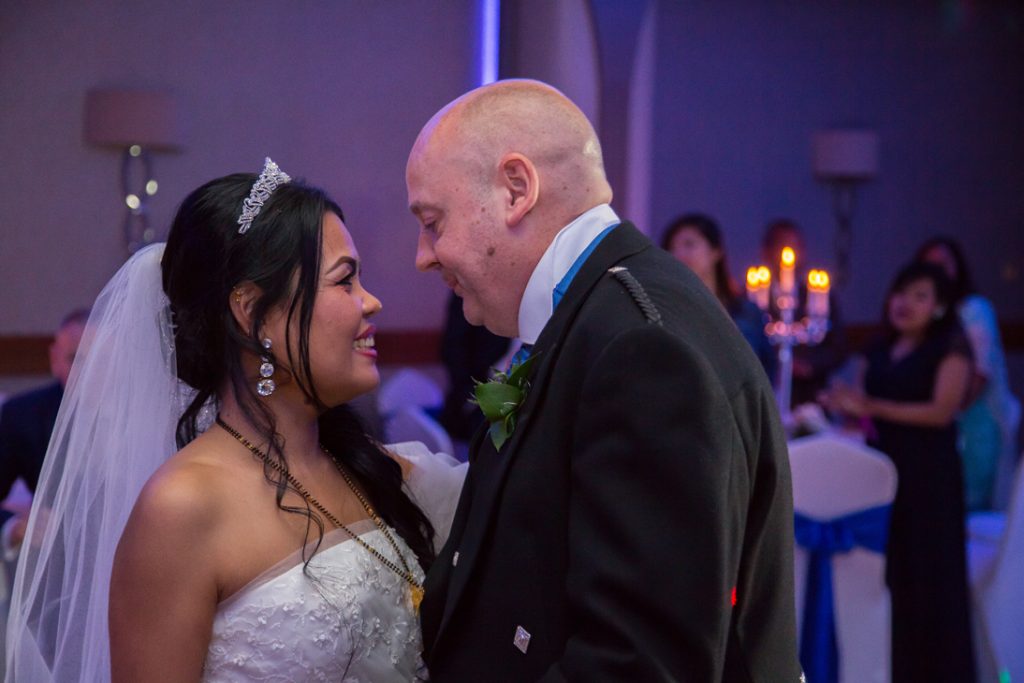 What was the most memorable part of your big day?
My wife is originally from India, so this was the first time my family had met her family so that was special. Luckily everyone got on great. Sonia's parents enjoyed the meal and have talked non stop about how lovely the whole day was, and how well everything was organised. This was their first experience of a Scottish wedding.
Did you follow a specific theme or colour palette for your wedding decor?
My wife chose the colour palette of gold and blue. We took the decision to get married in the hotel after viewing the room and realising she could execute her dream wedding in there. It was decorated lovely and looked beautiful on the day.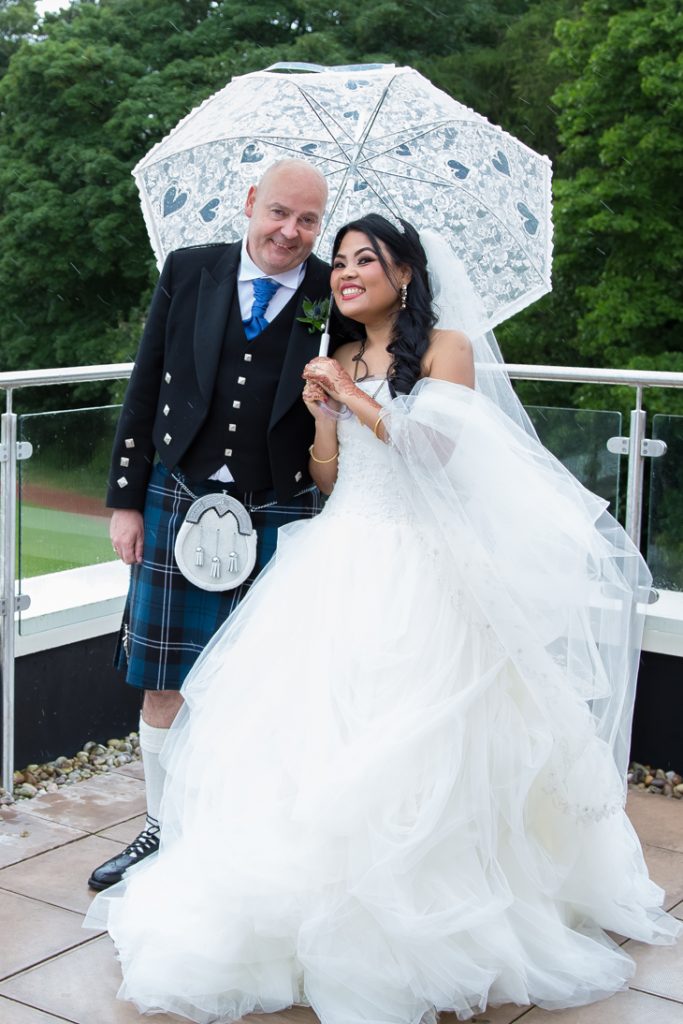 Was there anything special about your wedding day?
On the whole, it was a traditional wedding though for the second part of the evening my wife changed from her white wedding dress into her Indian sari.
We would love to see you all again! Would you recommend Parklands to others?
Yes I would, all the guests stated they had a fantastic time, the service was first class and we were well looked after. A few guests stayed over night and they were very impressed with the rooms.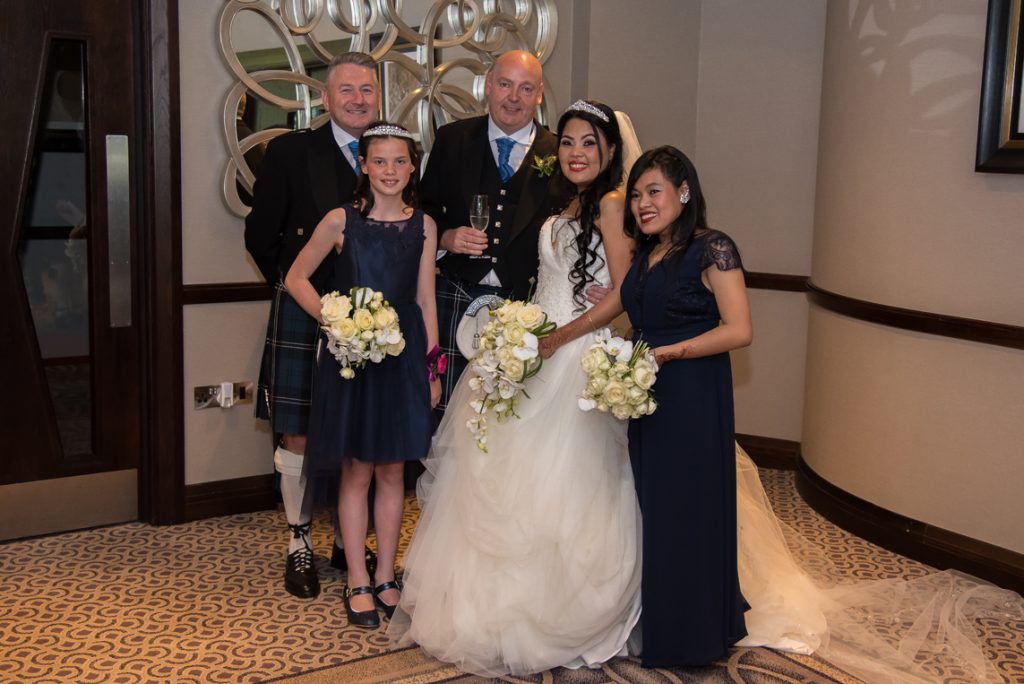 Click here to find out more about having your wedding at Parklands.

Photography: VG Photography