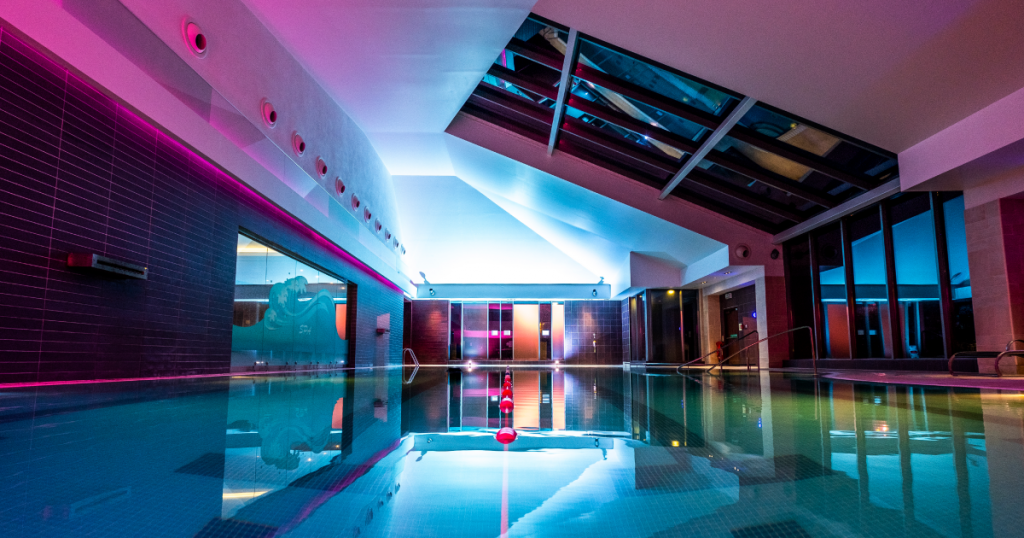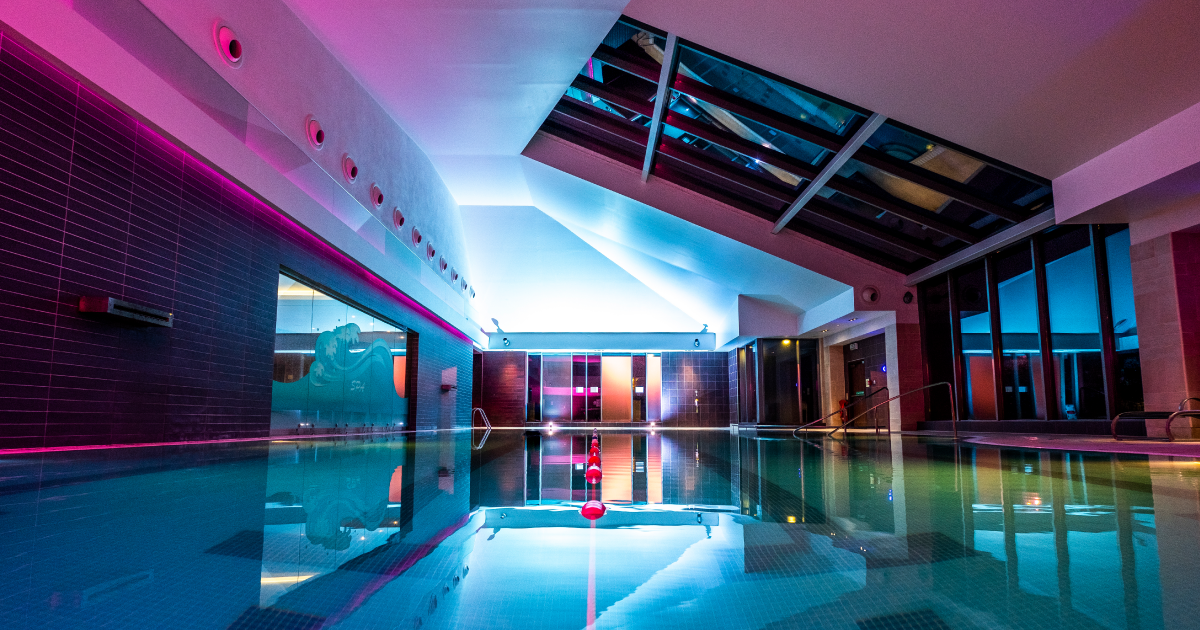 Our hotel spa can be the perfect place to relax and unwind, whether you're looking to exercise in the swimming pool, rehabilitate a muscle injury, de-stress or simply take a breather. Here at Parklands Hotel & Country Club, we offer fantastic pool and hotel spa facilities that are among the cleanest and most pristine in Glasgow. Here's what members and guests can expect from our award-winning* leisure facilities:
The cleanest private swimming pool in Glasgow
One of the highlights of being a guest at Parklands Hotel or a member of our country club is having access to our private swimming pool. Not only is this 20m heated pool the perfect place for either leisure or exercise, it's also exceptionally clean and well-maintained. At night we use a special pool-cleaning robot that helps to keep impurities out of the water. While it's recommended to run this machine once per week, we instead run it twice a week and three times a week in summer for the highest standard of cleanliness at all times.
Hydrotherapy pool and heated stone beds
Parklands Hotel spa has some excellent ways to rehabilitate muscle soreness or stiffness, such as our heated stone beds and hydrotherapy pool, which has 5 different settings that can be chosen by the user. Both are especially relaxing and great at helping to relieve stress and tension.
Aroma Steam Room
Guests and country club members can expect to completely unwind in our aromatherapy steam room. Spending some time in the steam room has many benefits for your body, including improving your circulation, detoxifying and cleaning your skin and soothing your sinuses and respiratory system. It's a very therapeutic experience.
Swedish and Bio Saunas
The Parklands Hotel spa experience would not be complete without our saunas, which are perfect for recovering after a swim or other exercise, relieving stress or soothing sore muscles. While the Swedish sauna's higher heat has a greater effect on your muscles and a deeper cleanse, the bio sauna's lower temperature, higher humidity and essential oils can be more relaxing and manageable for some people. Both kinds of sauna are fantastic ways to cleanse your body, treat your muscles and relieve stress, and experiencing them during your stay at Parklands is essential.
---
We hope that all of our country club members and hotel guests enjoy making use of the pool and spa equipment at Parklands. We are always striving to make our leisure facilities the absolute best that they can be and hope that people leave feeling completely refreshed.
If you would like to try out our facilities before joining, then a 5 visit trial pass is available to purchase from our Country Club Reception at a cost of only £50. Better still, if you then decide to join, the cost of this pass will be deducted from your first month's membership fee. Find out more about becoming a member at Parklands.
Wishing you all the best in rest and relaxation,
The Spa & Leisure Team at Parklands Hotel & Country Club
*Prestige Hotel Awards: Best Spa & Leisure Hotel 2019