Amongst all of the drama we are currently living through we are so pleased to share some nice news that makes us so thankful for all your support:
We are delighted to announce we were awarded 'Highly Recommended' in the Prestige Hotel Awards for the following categories:
Best Spa & Leisure Hotel
Best Wedding Venue
We have always been very successful with the Best Spa & Leisure Hotel award and are smitten to now add the Best Wedding Venue category to the trophy cabinet!
On top of this, and we believe more important, we have been awarded the Winner of The People's Choice Award!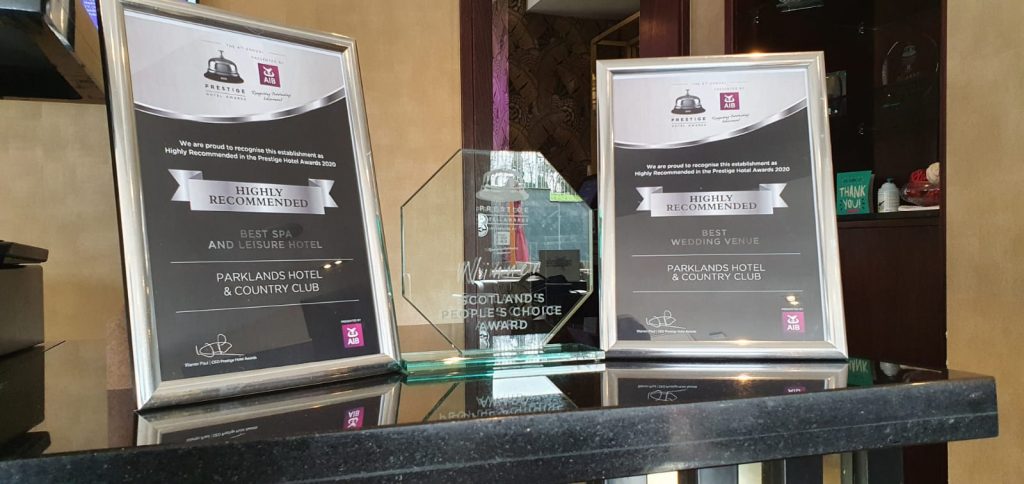 Why do we feel this is so important?
The People's Choice Award is voted for by the public and comes from the total count of nominations across all categories. This includes categories that we hadn't chosen to enter ourselves. So we are very grateful and humbled at everyone's opinion of Parklands. We see this award like a 'Player's Player of the Year', and your opinion is what matters most as we strive to make our Hotel & Country Club the most amazing place for you to visit and be a member of.
Thank you one and all for your continued support!