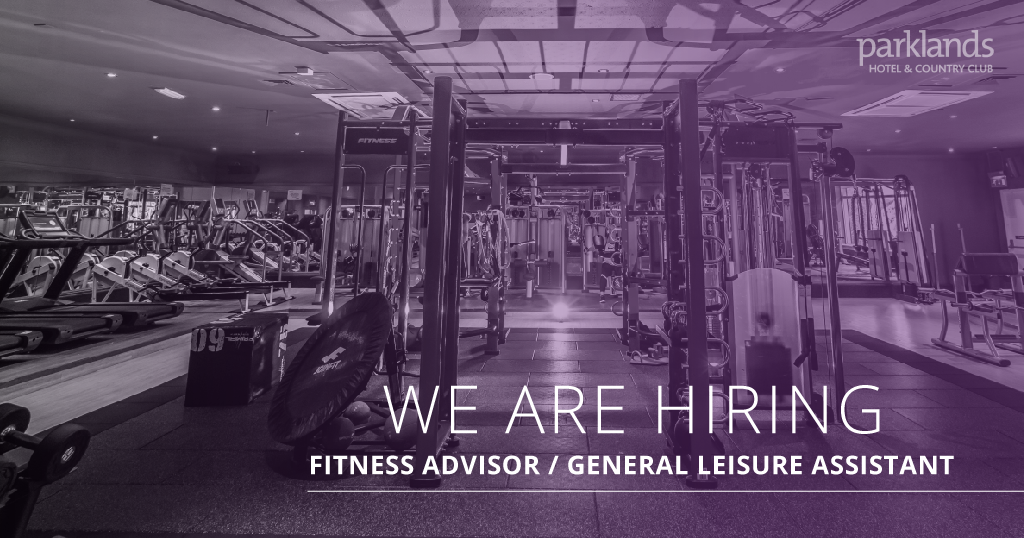 We are excited to announce that The Gym at Parklands is looking to add to our unstoppable team! We are looking for somebody with a minimum qualification of REP's Level 2 or equivalent to become a Fitness Advisor / General Leisure Assistant.
We are looking for a fully flexible individual who is driven, confident, focused and is potentially looking to progress their fitness career with us.
The Role
In this role, the main responsibility is the supervision and efficient running of the swimming pool and Health & Fitness Club amenities in a fashion designed to promote a friendly, relaxed, safe and enjoyable atmosphere.
Duties include providing assistance to members and residents, taking classes in the studio and maintaining high levels of cleanliness and safety in both the gym and pool areas.
The Parklands Team
Having recently been named Hotel of the Year 2019 by The Scottish Hospitality Awards, we are looking for friendly and reliable team members who pride themselves in offering the best customer service. We strive for excellence at all times and aim to provide an unbeatable experience for our guests and visitors, in all areas of our establishment. On top of this, life at Parklands is pretty fun! Our staff are integral in providing this high quality service and creating our amazing atmosphere. There's not a better time to join the Parklands team!
The development of our staff and their enjoyment here at Parklands is very important to us. These positions therefore come with many staff benefits worth over £900, including: Free parking, discounts on products and accrued holidays dependant on days worked.
How to Apply/Further Questions:
We have various shift patterns to suit different availabilities.
For more information on this role and to apply, click here.